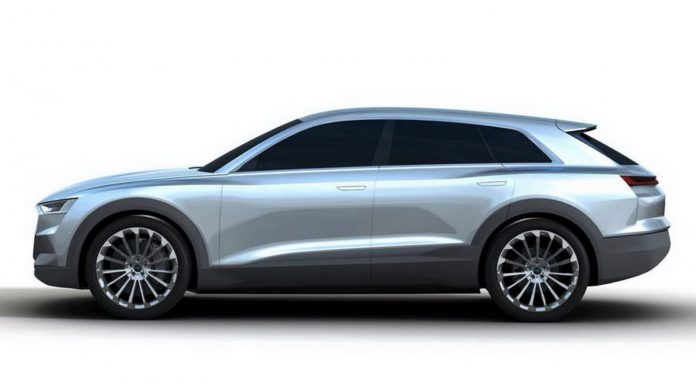 Two reportedly official images of the Audi C-BEV Concept set to debut at the IAA Frankfurt Motor Show 2015 have just leaked online. The concept will preview the German marque's rival to the Tesla Model X dubbed the Q6.
From a visual standpoint, the Audi C-BEV Concept certainly looks like an Audi but thanks to its crossover shape, is unlike any other model Audi is currently producing. From the side, it looks particularly eye-catching with hidden door handles, slim side windows as well as a prominent rooftop spoiler and a low and heavily raked rear window.
The C-BEV also features black lower body panels and bumpers like the existing Audi A4 Allroad as well as a large set of chrome wheels. The exceptionally narrow taillights are also noteworthy.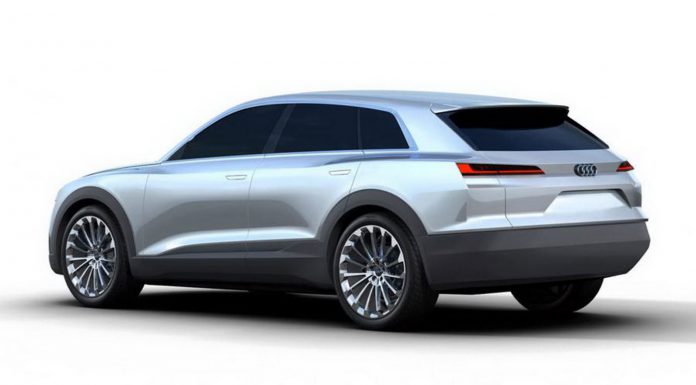 Kicking off the Audi A6 range will be a completely electric version. Car and Driver reports that it will then be followed by a plug-in hybrid version while further down the Audi Q6's production run, a hydrogen-fuelled model could hit the market as the first hydrogen crossover.
As for the electric version, it is tipped to share some components with the recently-revealed production-spec Audi R8 e-tron. Consequently, it should pump out around 500 hp as well as 500 lb-ft of torque helping to ensure it is one of the briskest SUVs on the market. An all-wheel drive system and the lack of a traditional transmission will further aid in the car's acceleration capabilities. To help charge the car, an inductive-charging system should be offered alongside a traditional socket where the car can be plugged in.