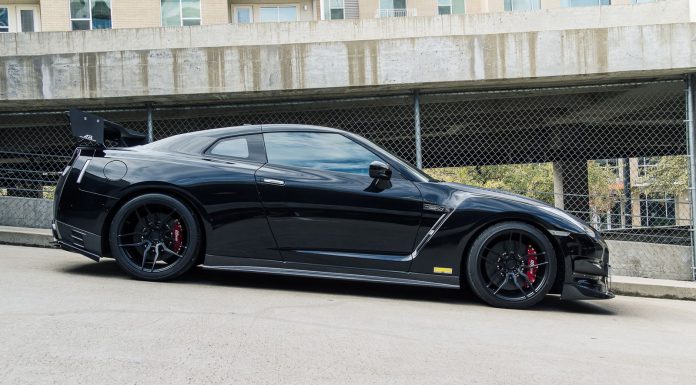 Jotech has made a name for itself as one of the market leaders for tuning the always-popular Nissan GT-R. The American tuner offers a selection of packages for Godzilla with each boosting the performance of the Japanese supercar in extraordinary ways. This latest GT-R created by the firm is one of its most impressive.
For starters, it was been installed with the Jotech Stage 6 S upgrade which lifts power from the car's 3.8-litre twin-turbocharged six-cylinder engine to 1200 hp. When ordered in race specification, the Stage 6 package offers an additional 200 hp.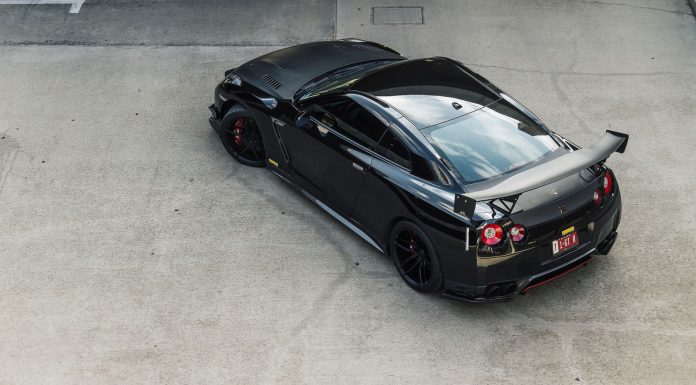 Beyond the engine upgrades, this GT-R also features a plethora of aftermarket body panels and aerodynamic elements. For example, it includes a custom matte carbon fibre bonnet, a new carbon front splitter and canards, side skirts and a bespoke rear diffuser. Also featured is a carbon bootlid, a towering rear wing and a set of stunning matte black wheels.