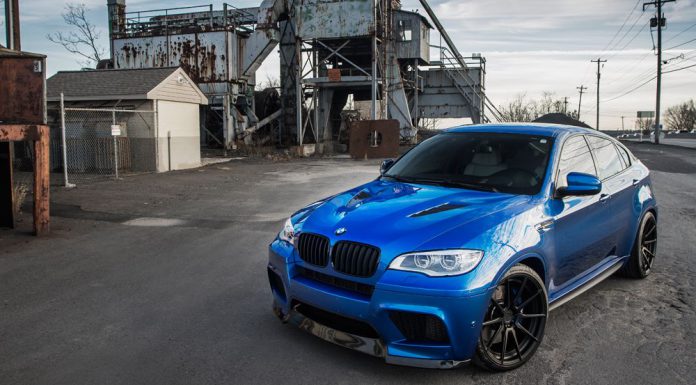 Fabspeed has just completed work on an exceptionally eye-catching BMW X6 M featuring a selection of components from some of the world's leading tuners.
For starters, the high-performance German SUV has been fitted with a set of two-piece ADV.1 wheels measuring 22-inch at all four corners. Sticking the car to the tarmac are then grippy Pirelli P Zero tyres.
Beyond these wheels, Fabspeed has fitted to the X6 M with a set of KW V3 coilovers to not only drop the vehicle's ride height but to also help dramatically improve its handling while simultaneously reducing body roll. Also on a performance front, an expensive titanium exhaust system from Akrapovic has been installed. When combined with an ECU remap, the car now delivers 557 hp to the wheels compared to the standard 555 hp (at the flywheel) of the standard car.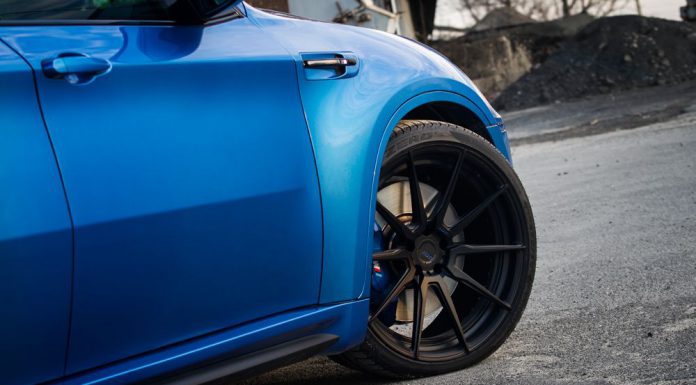 Elsewhere, a new front splitter, rear diffuser and rear lip spoiler courtesy of Vorsteiner are present alongside a custom bonnet sourced from Mansory.