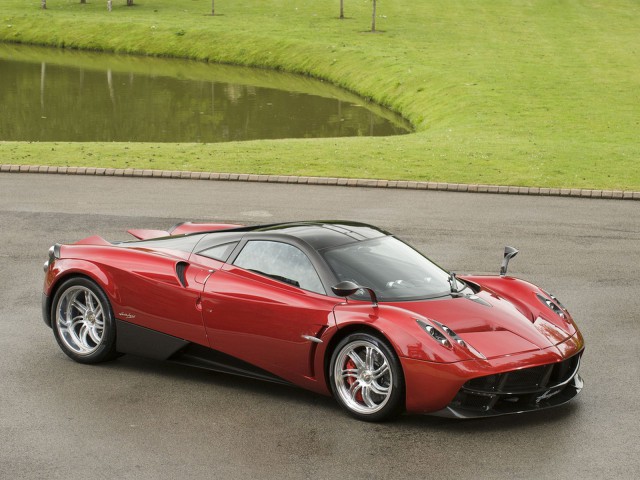 A stunning red 2013 Pagani Huayra is currently up for sale courtesy of Tom Hartley JNR in the UK. Believed to be the only Huayra for sale in the United Kingdom from a third party dealership, the car is chassis number 007 of just 100 units being produced.
Of those 100, just 19 so far have been created in right hand drive with just 2 permanently residing in the UK with this being one of them. It includes a number of optional extras from Pagani like the multi-layer paint, exposed carbon fibre elements, aluminium accents across the exterior and interior, a 6 piece luggage set, dark red brake calipers and a Malevic premium leather interior incorporating contrasting rosso stitching.
Unsurprisingly, this Huayra hasn't travelled very far since rolling out of Pagani's small production facility. As a matter of fact, its engine has covered just 1800 miles meaning it is only just broken in and ready to be unleashed in earnest.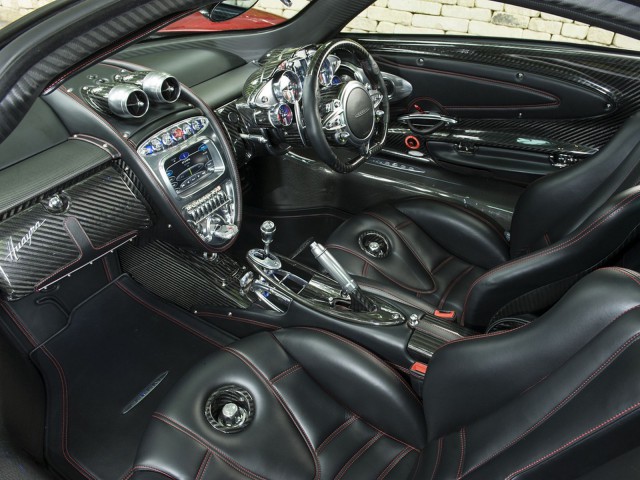 The engine powering all Pagani Huayra models is of course a twin-turbocharged 6.0-litre V12 custom built by Mercedes-AMG. The potent powertrain manages to deliver 730 hp and when combined with a quick shifting sequential single clutch transmission, can power the Italian hypercar to 100 km/h in the low 3 second range as well as a top speed of around 370 km/h.
[Via Tom Hartley Jnr]