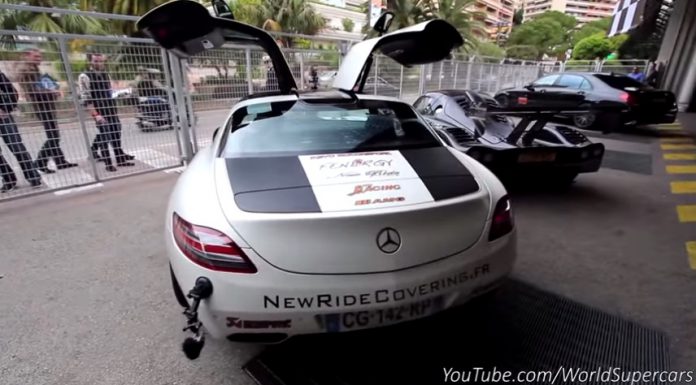 With the introduction of the new Mercedes-AMG 4.0-litre twin-turbo V8 across the marque's range, the time of its naturally-aspirated engines are coming to an end. The last sports car from Mercedes-Benz to be powered by the bellowing 6.2-litre V8 is the SLS AMG and this particular example is especially noteworthy for one key reason; it's custom Akrapovic exhaust system!
[youtube]http://www.youtube.com/watch?v=SaV5nlJBl3I[/youtube]
Filmed hear screaming through both the streets and tunnels of Monaco, this SLS AMG sounds unlike any other we've come across. The standard SLS AMG already sounds quite incredible and characteristically AMG, but this vehicle is something else entirely.
We can only begin to imagine how it sounds in person!