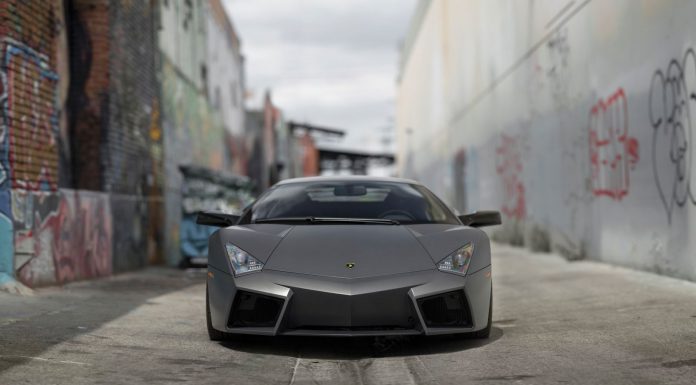 One of the highlights of 'The Pinnacle Portfolio' set to be auctioned off by RM Sotheby's next month is this, a 2008 Lamborghini Reventon. As one of just 20 hardtop examples ever created, it is one of the rarest modern-day Lamborghinis and is expected to sell for between $1.4 million and $1.8 million. Interestingly, the car retailed for $1.5 million when new in the United States.
This particular example, number 7, was originally delivered to Lamborghini Dallas and sold to a local resident and Lamborghini collector. It was then purchased by the present owner and throughout its life, has travelled a mere 900 miles. Due to its exceptionally low mileage, it has very few signs of wear inside or outside and comes complete with all the necessary manuals and a remote for the custom Kenwood audio system.
From a design standpoint, the Lamborghini Reventon has been inspired by the potent F-22 fighter jet and all twenty examples were finished in the same shade of stealth matte grey with black wheels featuring carbon fibre inserts. One could say that it bridges the gap between the Murcielago LP640 and Aventador with its aggressive and angular lines throughout.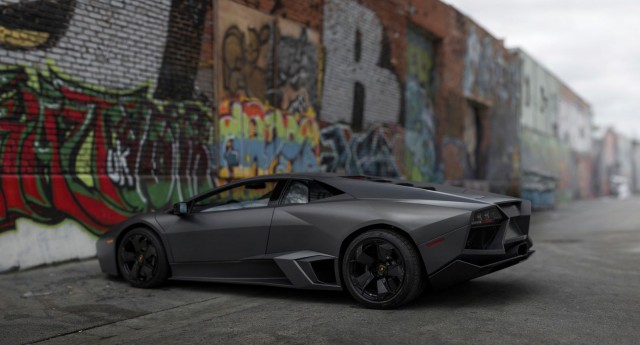 Underpinning the Reventon are the same mechanicals as the Murcielago LP640. Consequently, it features a powerful 6.5-litre naturally-aspirated V12 engine.