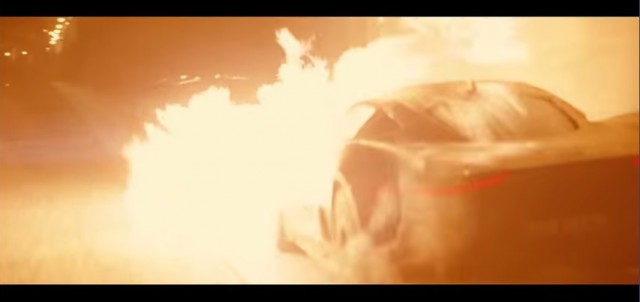 The first Aston Martin appeared in a Bond film in 1964 when a modified version of the DB5 featured in the Goldfinger. Since then, an Aston Martin supercar has been seen in nine other Bond movies and the highly-anticipated, Spectre, will be the 11th one in which we will get to witness the British luxury car in the hands of the famous spy.
Protagonist Daniel Craig will be driving a DB10 in the film, which has been designed by Marek Reichman and produced in-house by Aston Martin's engineering team. Reichman is also the man behind the layout of the Aston Martin One-77 and the DBS V12 that debuted in Casino Royale.
The DB10 is a bespoke two-door coupe and was showcased by Aston Martin in December last year. It is based on the VH Platform, which also underpins the V8 Vantage and only 10 units of the DB10 have been created for the film.
[youtube]http://www.youtube.com/watch?v=LTDaET-JweU[/youtube]
Aston Martin hasn't revealed much about the car but we do know that it is powered by a 4.7-liter V8 engine which is matted to a 6-speed manual gearbox. The producers of the film specifically requested for a manual transmission in the supercar.
The car is influenced by the V8 Vantage but has a much larger wheelbase and is nearly as wide as the One-77. In the latest trailer of Spectre, the DB10 looks stunning. It is stated in the video that the car propels from 0 to 60 mph in 3.2 seconds but we don't know if the numbers are accurate.
Spectre is the 24th installment in the James Bond series and is directed by Sam Mendes. Daniel Craig makes his fourth appearance as James Bond and Christoph Waltz takes up the role of the antagonist. The movie will be premier in London on 26 October, 2015 and its worldwide debut will take place on 6 November, 2015. Meanwhile, apart from the DB10, fans will also get to see the Jaguar C-X75 Concept, Range Rover Sport SVR and the Land Rover Big Foot in the movie.