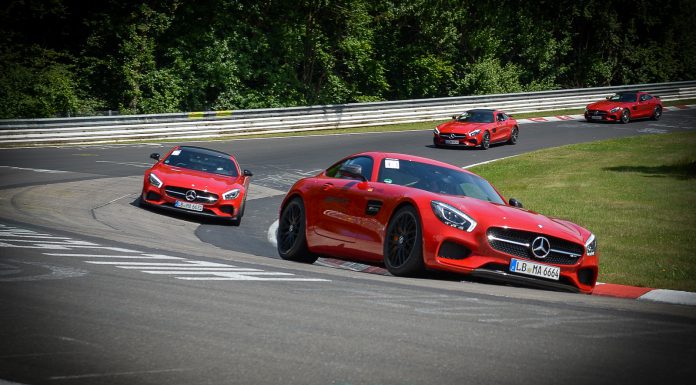 A few weeks ago, the AMG Driving Academy hosted its latest track event. This time held at the famous Nurburgring Nordschleife, it proved to be one of the most exceptional AMG Driving Academy events of recent memory and brought together all of the brand's fastest and most sought-after models.
For starters, a selection of brand new Mercedes-AMG GT and GT S models were in attendance many of which were painted red and installed with the Edition 1 aerodynamics package. While the German marque has yet to release an official laptime for the AMG GT S from 'Green Hell', the cars we saw there looked much faster than their 503 hp would indicate.
Another highlight of the event was a rather insane gloss black Mercedes-Benz SL65 AMG Black Series. With undeniably one of the boldest designs ever found on a car from the German automaker, it turned heads at every corner.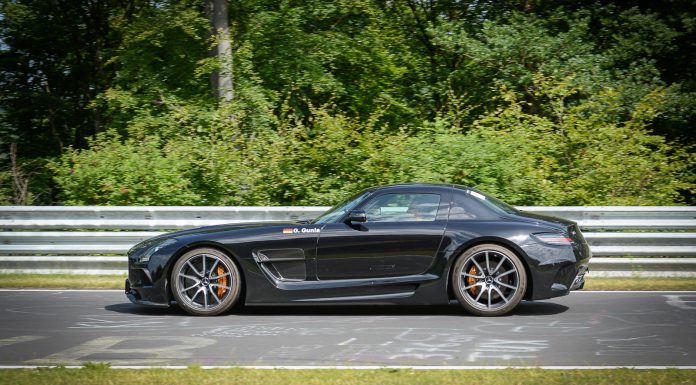 Other highlights include a handful of brand new Mercedes-AMG C63 models, Mercedes-Benz E63 AMG, A45 AMG, SLS AMG and SLS Roadster and the always formidable Mercedes-Benz SL63 AMG.