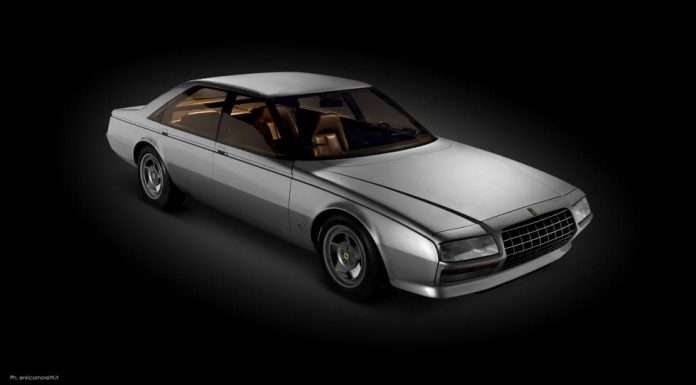 The bespoke Ferrari Pinin four-door concept is currently up for sale for a cool $795,000. Previously listed for sale in 2011 with an asking price of $800,000, the car really is unlike any other Ferrari ever created.
The car was designed by Pininfarina and borrowed its name from Batista Farina's nickname, Pinin. It was created to celebrate the design company's 50th anniversary and while a number of four-door 456 M's were created by aftermarket coachbuilders, the Ferrari Pinin concept is the only four-door actually recognised by the Italian marque as official.
The car was originally built as a design study for the Turin Motor Show 1980 without any running components. However, it was later installed with a potent 5.0-litre flat-12 engine delivering around 360 hp and borrowed from the Ferrari 512 BB.
[Via Maranello Purosangue]