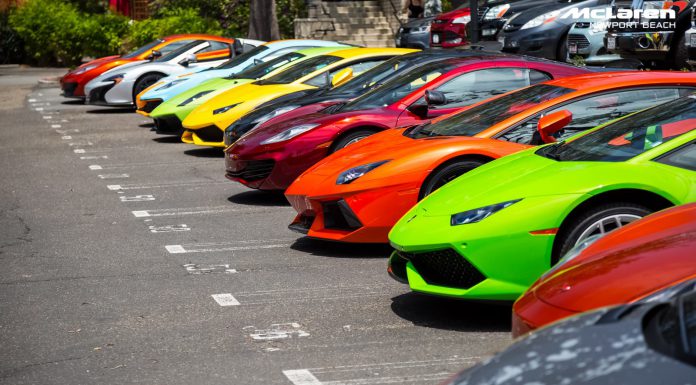 McLaren Newport Beach and Lamborghini Newport Beach held a joint drive earlier this month for their clients. The "bright mix" of Italian and British supercars cruised through the canyons of Orange Country on a warm afternoon with their final destination being the Salt Creek Grille restaurant.
Naturally, there were a plethora of Lamborghini and McLaren cars on show. Lamborghini models included the Aventador, Gallardo, Murcielago and the Huracan. Meanwhile from McLaren, the most popular car was the 12C, which happened to be the British automaker's first production car since the McLaren F1. In all, the joint ride was an entertaining journey for the two dealerships' clients.
Newport Beach is seaside city in California, United States, and this area shelters some of the most exotic luxury car dealerships in the country. Ferrari, Porsche, Aston Martin, BMW, Lamborghini and McLaren all have their own outlets at Newport Beach.
Moreover, it is said that the Ferrari, Lamborghini and McLaren dealerships of Newport Beach are three of the largest luxury car importers in the world and they regularly hold events, photoshoots and drives for their clients and supercar enthusiasts. The Ferrari 488 GTB was launched in the US at Ferrari's Newport Beach outlet and the McLaren showroom held the West Coast debut of the 650S.