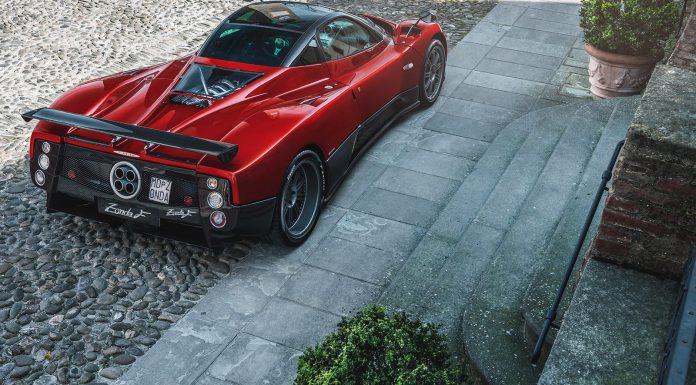 The Pagani Zonda is not only the car which put the niche Italian automaker on the map but is also held in the highest regard among the automotive press and enthusiasts alike. Undeniably the pin-up supercar of the 2000s, the Zonda continues to look ultra-modern to this day and never fails to turn heads, no matter of the specification.
Here we have an absolutely glorious red Pagani Zonda F coupe pictured in San Cesario sul Panaro; a small village in the heart of Italy's Modena. The spiritual home of Pagani, this Zonda F couldn't look further out of place against the cobblestone ground and the classically-styled brick buildings. That fact however, just makes the Zonda F stand out even more.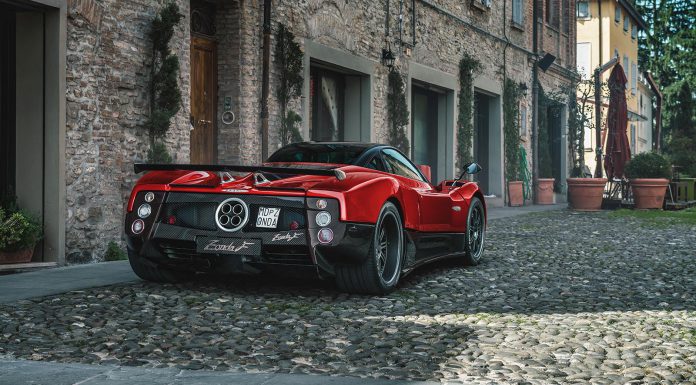 Beyond the stunning shade of red adorning most of this Zonda F, it also includes carbon fibre side skirts, a carbon rear wing, carbon rear fascia and a carbon front splitter. While certainly not as in-your-face as the 760 Series of Zondas, it definitely looks impressive!