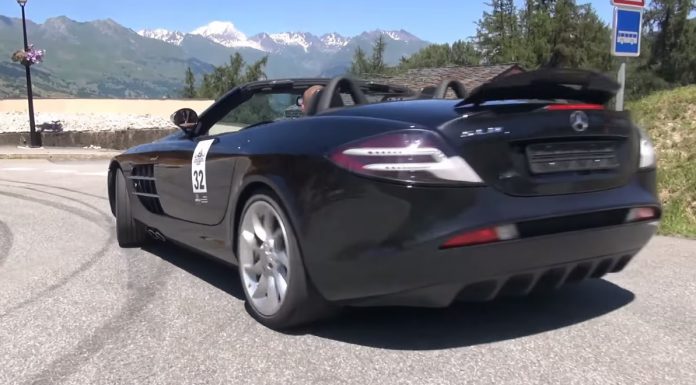 Thanks to its custom supercharged V8 engine as well as the side exiting exhaust pipes, the Mercedes-Benz SLR McLaren sounds unlike any other car on the market. The following example sounds even more spectacular thanks to its Quicksilver exhaust.
[youtube]https://www.youtube.com/watch?v=IlzttVB4ENk[/youtube]
Filmed during the recent Motor Sportive Day in France where the SLR Roadster was put through its paces on a selection of twisty and tight roads, the German GT car really sent heads-spinning. Left standard, the SLR produces a V8 burble fitting of its bold yet flowing design and the Quicksilver exhaust only amplifies the car's presence.