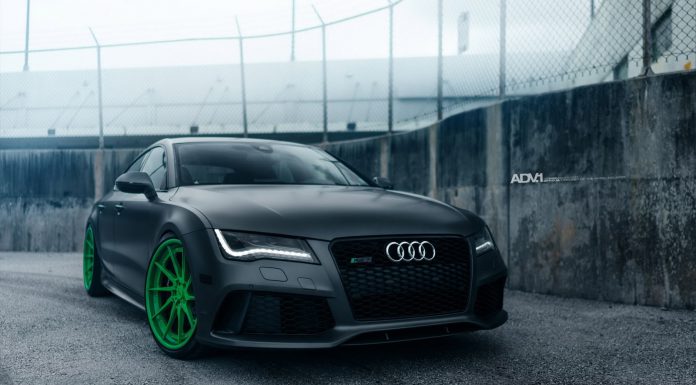 Alongside the BMW M5, there isn't a car which combines luxury with breathtaking performance quite like the Audi RS7 Sportback. While the exterior of the RS7 doesn't even begin to hint at the vehicle's capabilities, it is capable of sticking with much more expensive, exclusively and seemingly faster supercars.
The following Audi RS7 could quite possibly be the most eye-catching we've seen to date. For starters, it is painted in matte grey which adds an immeasurable amount of aggression and presence to the German super sedan.
The matte grey has then been contrasted in the brightest way possible with incredible green ADV.1 wheels that measure 21×10.5 at both the front and rear.