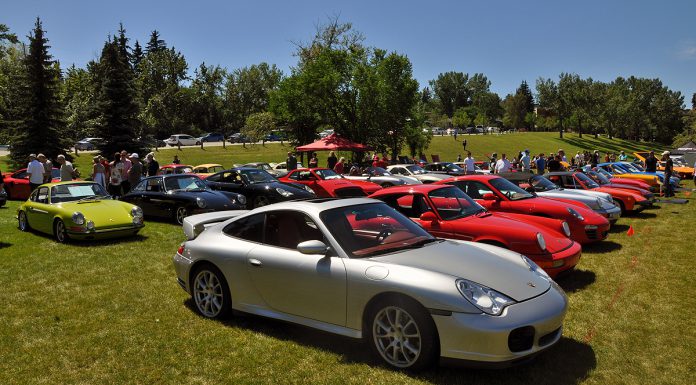 Morgans, TVRs, MGs, Jaguars and more! These were the cars of mention at this year's Stanley Park Vintage Sports Car Club show in Calgary, Canada.
Every year the Vintage Sports Car Club of Calgary hosts their annual car show on the lawn of Calgary's Stanley Park. The show features over 150 classic European cars.
This year's show had everything from vintage Porsches and Alfas to modern day Ferraris and Lamborghinis. Anything and everything you could want to see was on display.
Various car clubs and vendors displayed their best rides to the public, giving car enthusiasts a chance to see some truly awe-inspiring machinery.
We got up close with a Morgan three-wheeler, TVR Griffith, Audis, Mercedes-Benzes, Land Rovers, Jaguars and many more interesting automobiles. From custom rat rod Volkswagens to incredible clean Aston Martins, the cars spanned the decades, providing the opportunity to see all vintages of the European car scene in the city.