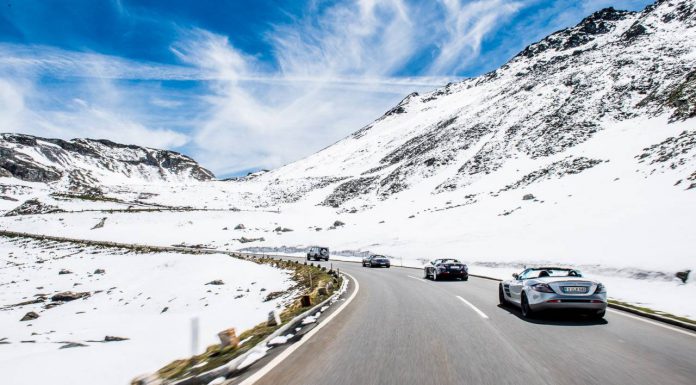 The SLR Club is unquestionably one of the world's most impressive and exclusive car clubs. As the name implies, it has been created for owners of the Mercedes-Benz SLR McLaren and SLR Stirling Moss. With that being said, a number of other AMG powered Mercedes-Benz vehicles were invited along to the SLR Club's latest tour through Austria.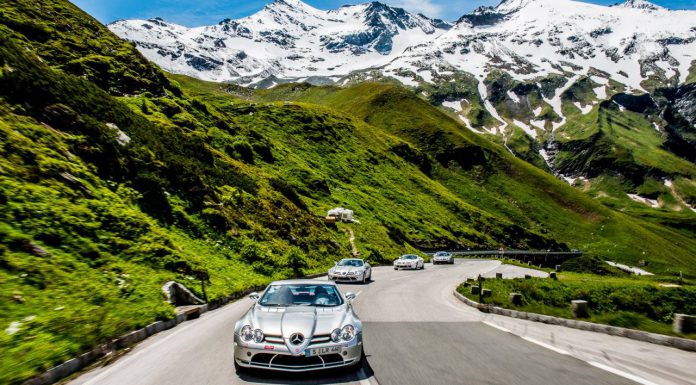 The 'Feel the Difference 2015' tour was designed to provide participants with both the enjoyment of some incredible driving roads as well as simply sensational scenery. With that in mind, Austria was chosen with one of the days focusing around the resort area of Salzkammergut. Featuring no less than 76 bodies of water of differing sizes as well as exclusive palaces, castles and Alpine peaks, Salzkammergut was the perfect location for the drive.
The tour then headed to the small medieval town of Kitzbuhel where some even more incredible roads were driven. They included the High Alpine Road which works its way up to the peak of Austria's highest mountain, Grossglockner. The road itself goes for 48 km, features 36 bends and reaches heights of up to 2.504 km.
Among the participating cars were unsurprisingly a selection of SLR models including the exclusive 722 Coupe and 722 S Roadster variants. Some of the non-SLR branded Mercedes-Benz models there included a handful of Mercedes-Benz G63 AMGs, a red Mercedes-AMG GT, S65 AMG Coupe and a C-Class Estate.