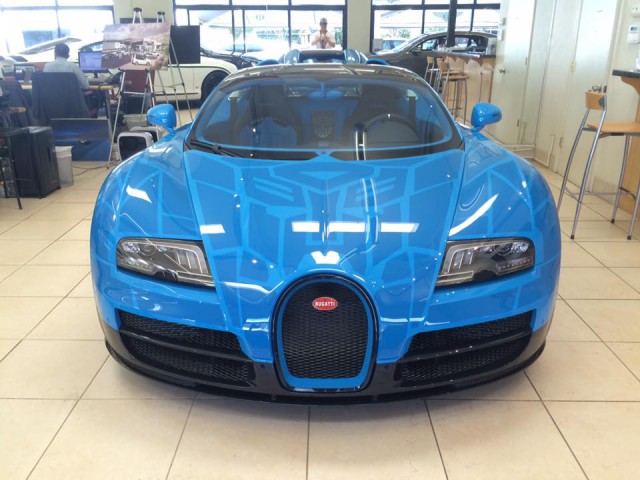 Images from Eric Steele have just surfaced online showing a truly unique Bugatti Veyron Grand Sport Vitesse featuring a selection of Transformers inspired elements.
According to reports, this bespoke Veyron Vitesse was originally created for Asia and recently shipped from Singapore to Los Angeles. Undeniably the most interesting element of the car is its paint scheme.
The entire front end is painted in two shades of light blue and features a subtle Autobot insignia stretching across it. The doors also feature the two-tone blue design while the lighter of the two blues then adorns the rear wheel arches, air intakes and rear decklid. Gloss black side skirts, rear bumper and the lower half of the front bumper are also present.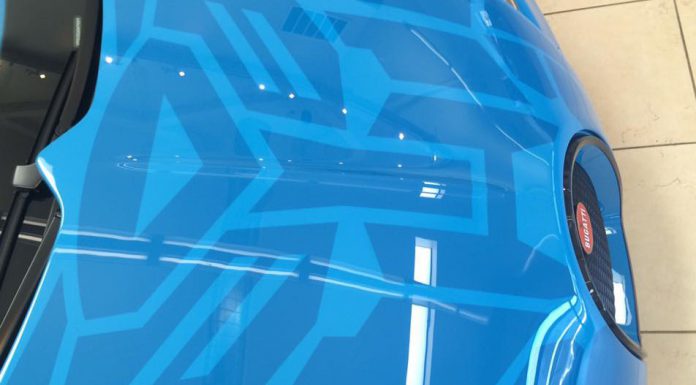 Inside, the Transformers theme continues with a prominent Autobot logo having pride of place between the two seats. The seats themselves are finished in bright blue and dark blue leather and include 'Daniel' stitched on the headrests which is presumably the owner's name.
While it is impossible to know if this Veyron Vitesse will be one that spends most of its life in a luxurious garage or instead one that is driven daily, don't be surprised to see it attending car events across Los Angeles in the near future.