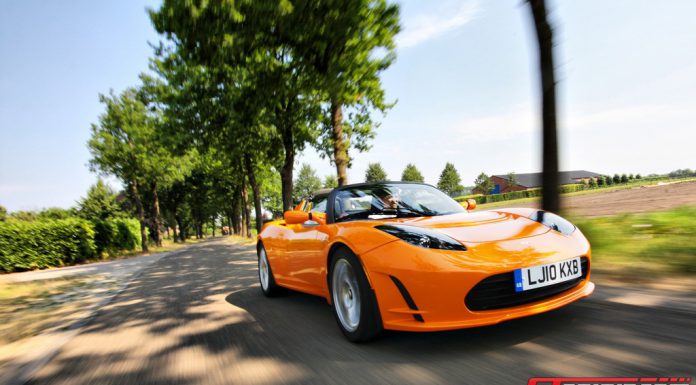 Just after announcing the insane new Tesla Model S P90D, Tesla has confirmed that it is working on a brand new version of the original Tesla Roadster electric sports car.
The American automaker's chief executive and co-founder Elon Musk confirmed that the new Roadster will arrive after the entry-level Model 3 which itself should debut sometime in 2017. Musk also revealed that the new Roadster will feature a selection of components borrowed from the Model 3.
While Tesla is remaining coy about the new Roadster, it seems likely that it will feature the new batteries set to debut on the Tesla Model 3.
As for the existing Tesla Roadster, it will be available in upgraded 3.0 guise from next month. The key point of difference between the Roadster 3.0 and previous Roadster versions is its improved battery pack. That new battery pack will have a range of about 400 miles. Beyond the improved battery pack, the Tesla Roadster 3.0 also features revised aerodynamics and reductions in rolling resistance.
The original Roadster had a drag coefficient of 0.36 but that has been improved by 15 per cent to 0.31 with a retrofit aero kit. On the rolling resistance side of things, the original cars had a rolling resistance of 11.0 kg/ton. Thanks to new tyres however, a 20 per cent improvement has been achieved to bring the figure down to 8.9 kg/ton.