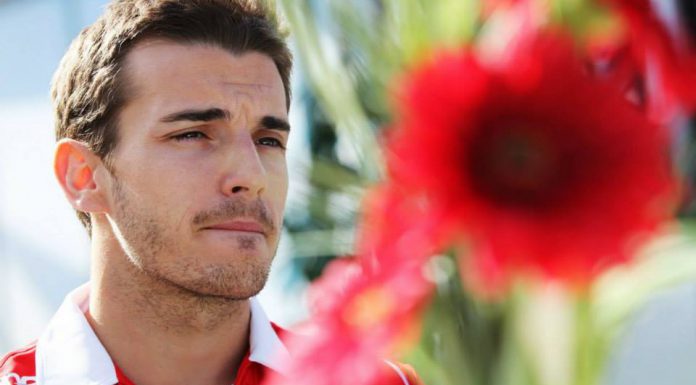 It's truly a dull day within the Motorsport family as we mourn the death of Formula 1 driver Jules Bianchi who passed away last night. It's inspiring to see the overwhelming support and well wishes from all over the world – again showing the outstanding unity within the Motorsport fraternity. There is not much to say but to celebrate a young champion who left too soon. Here are a few photos worth the memories…
Young Bianchi after he signed up with the Marussia F1 Team on March 1, 2013.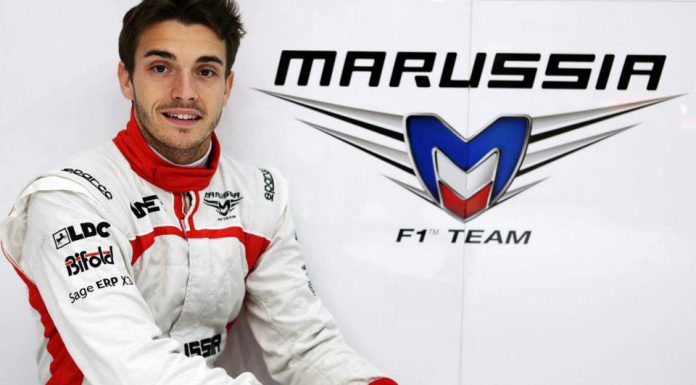 Jules Bianchi and French motorsport executive Jean Todt at the 2013 Australian Grand Prix.
BBC F1 presenter Suzi Perry interviewing Jules Bianchi at the 2013 Malaysian Grand Prix.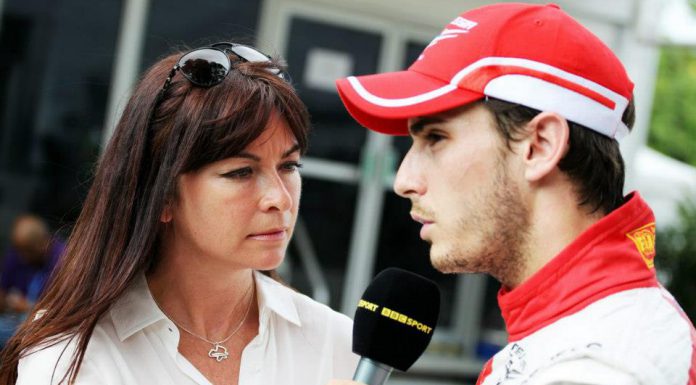 Jules with BBC Radio 5 Live Pitlane Reporter Jenny Gow at the 2013 Bahrain Grand Prix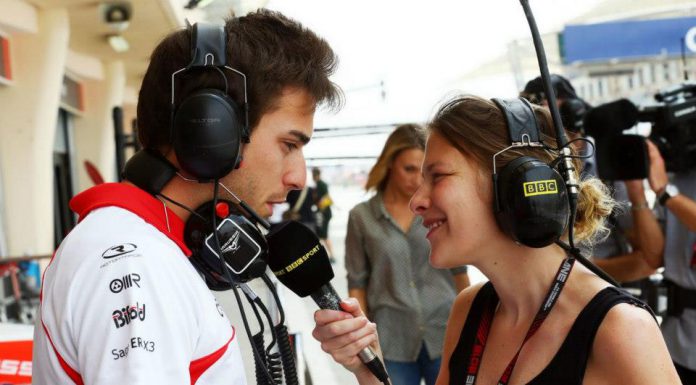 Jules Bianchi during an All Stars Charity Football match at Stade Louis II in Monaco, 2013.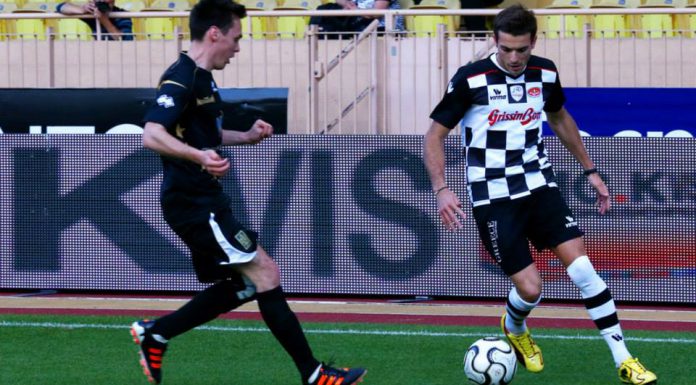 At the Amber Lounge Fashion during the period of the Monaco Grand Prix. Jules seen here wearing Pal Zileri.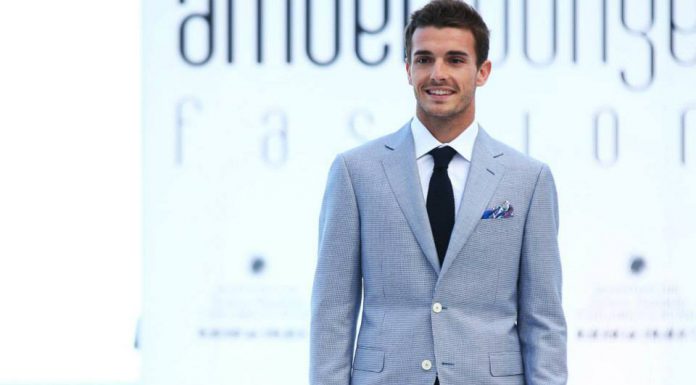 Jules at Old Town during the 2013 Canadian Grand Prix.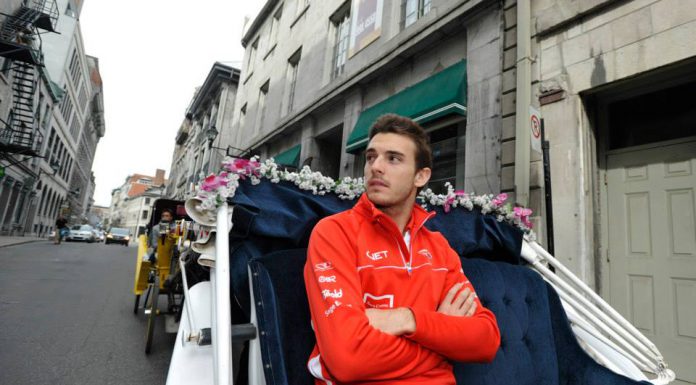 2013 German Grand Prix at the Nurburgring – Jules Bianchi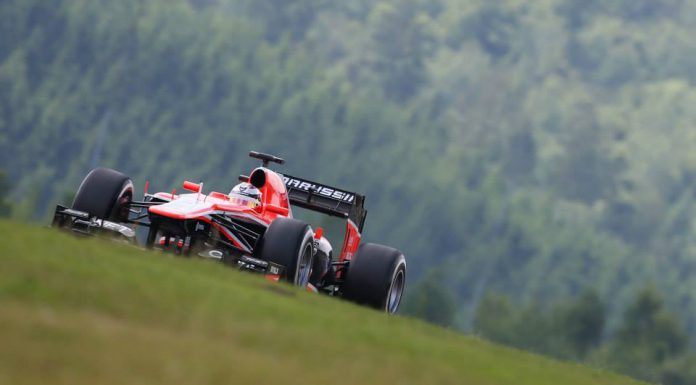 2013 Italian Grand Prix – Jules Bianchi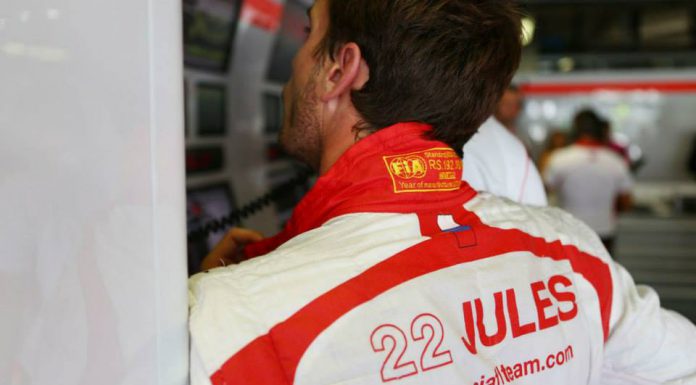 2013 Singapore Grand Prix, Free Practice – Jules Bianchi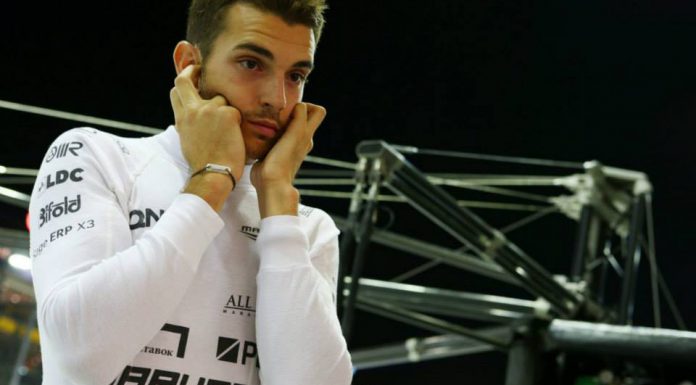 Bianchi presented with the Confartigianato Motori Award for Best 'Piloti Emergenti' (Rookie of the Year) at the 2013 Italian Grand Prix.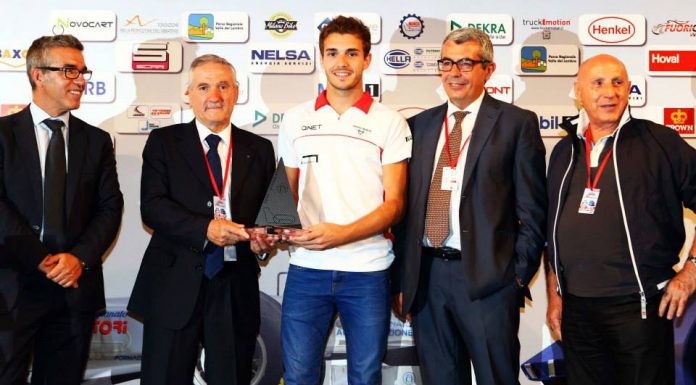 Jules wears a big smile after helping the team make it into Q2 at the 2013 Belgian Grand Prix at Spa.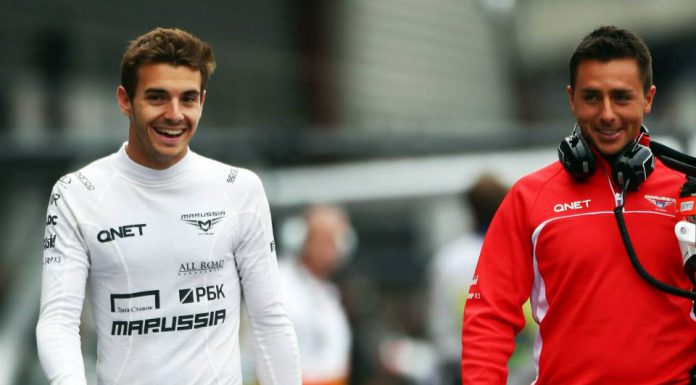 Roles Reversed: Jules playing reserve driver as Rodolfo Gonzalez takes his place at the 2013 Bahrain Grand Prix. He and Max played this role several times to aid Gonzalez gain the needed race experience.
Jules at the Suzuka Circuit during the 2013 Japanese Grand Prix.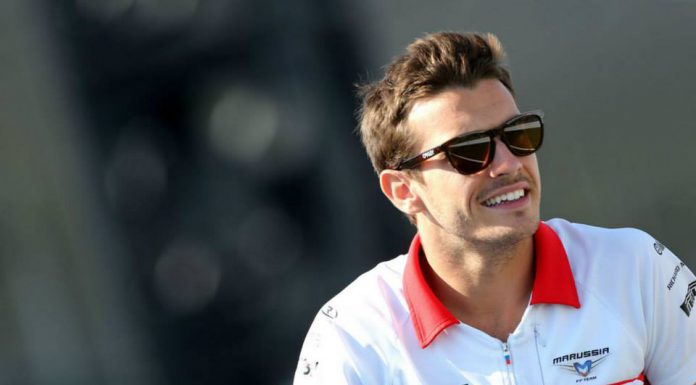 Jules and teammate Max Chilton during a visit to the Rashid Paediatric Centre in Dubai – October 2013.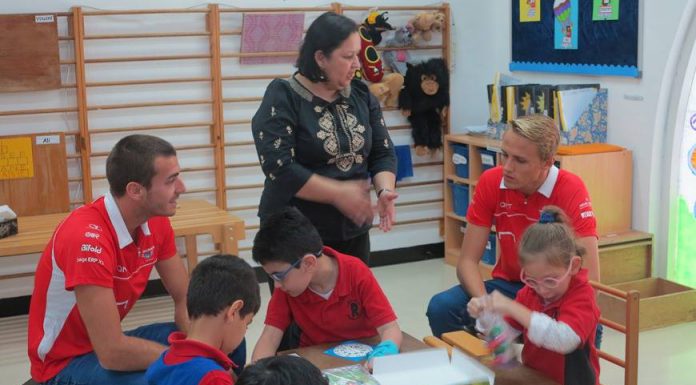 Drivers' end of season group photo at the 2013 Brazilian Grand Prix.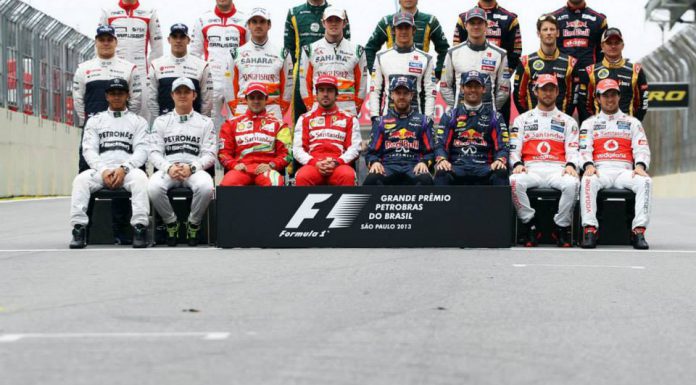 Jules relaxing with fans at the 2014 Monaco Grand Prix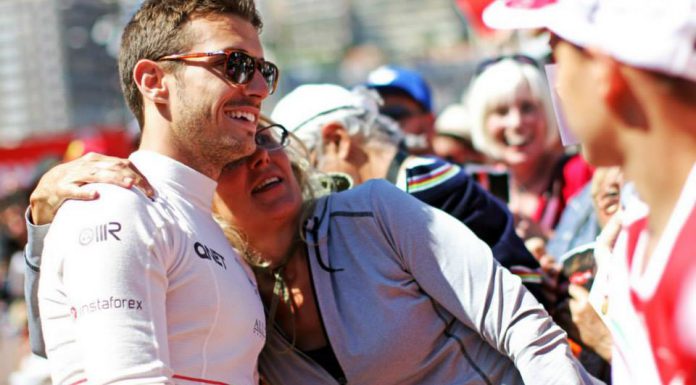 Jules in a happy mood during the 2014 F1 Test Day at Silverstone.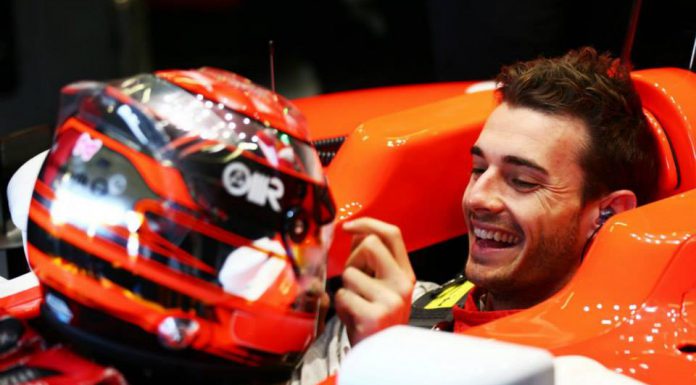 Jules at the 2014 Singapore Grand Prix drivers' parade.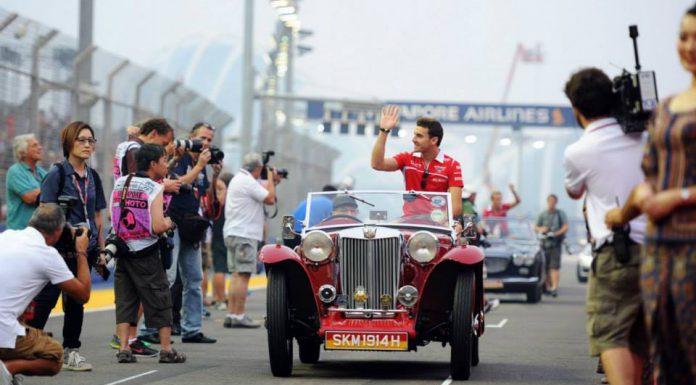 One of the last photos of Jules Bianchi at the 2014 Japanese Grand Prix moments before the accident.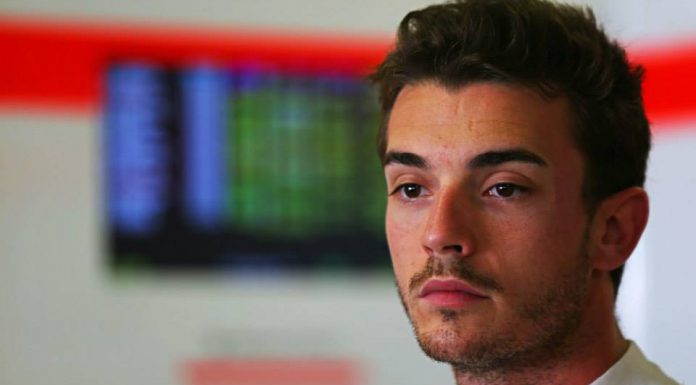 A sad Max Chilton at the 2014 Russian Grand Prix, Jules was missing in action following the Japanese Grand Prix incident.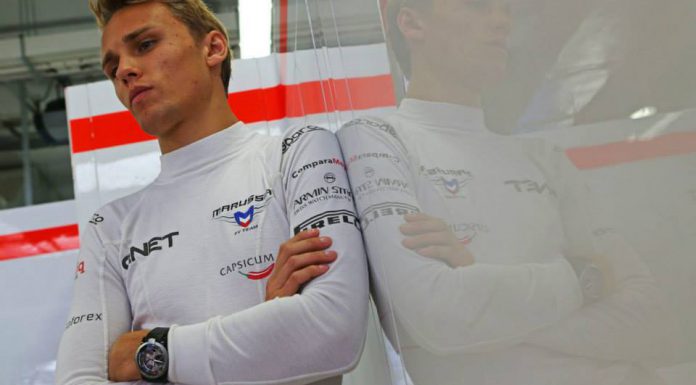 Immediately after the accident at Suzuka last year, numerous messages of hope were shared across the internet with social media using the hashtag #ForzaJules and #JB17. Additionally, several teams had the same tags on their racing equipment in the races that followed.
Messages of condolences from the Motorsport family
"When you lose someone like Jules, sorrow and sadness go beyond the sense of void you feel in the sport. I extend my condolences to Bianchi's family, also on behalf of Gestione Sportiva." ~ Maurizio Arrivabene (Ferrari)
"The thoughts of everyone at Sahara Force India are with the friends and family of Jules Bianchi at this terrible moment. We had the pleasure of working with Jules during 2012 [as the team's third driver] where he left a strong impression on everyone in the team. We came to know an outstanding young man and a tremendous talent who was destined for great things in Formula One. The world has lost a true racer and we have all lost a friend." ~ Vijay Mallya (Team Principle, Force India)
"A very sad day in motorsport…RIP Jules, you will be forever missed! Our thoughts are with his family and friends." ~ DTM
"You may not have been with us in the WEC, but you are in our Motorsport family, a close friend to many, your smile and your shining talent, your demeanour as a young man. You will forever be a part of our Motorsport family. Rest in peace, Jules." ~ WEC
"Very sad day! Rest in peace my brother ‪#Jules Bianchi‬ much strength and peace to all your family from the bottom of my heart. All our thoughts are with ‪‎Jules Bianchi‬ family. I will miss you brother!!! RIP #‎jb17‬" ~ Felipe Massa
"Sad after the death of Jules Bianchi. A great guy and a top pilot. Rest in peace champion. My sincere condolences to his loved ones in this painful time" ~ Sebastien Loeb