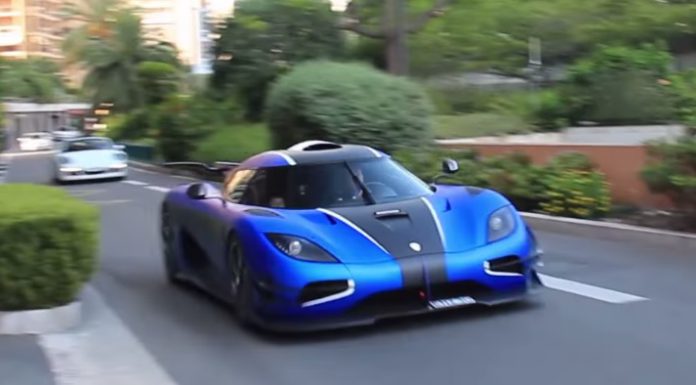 Limited to a mere seven units worldwide including the original test car, the Koenigsegg One:1 is one of the rarest modern-day supercars. Additionally, it just so happens to be one of, if not the, fastest production car ever built. While its top speed remains untested, it has set a 0-300-0 km/h world record. Recently, the bespoke matte blue car was spotted cruising the exclusive streets of Monte Carlo.
[youtube]https://www.youtube.com/watch?v=dz7DtghS6T0[/youtube]
Throughout the first half of the above clip, the stunning One:1 can be seen in all of its glory. Of course, it looks like no other vehicle on the road yet somehow doesn't look out of place in Monaco.
For good measure, the video also shows another example of the One:1 from the recent Goodwood Festival of Speed 2015!