Its Supercar Week on GTspirit! We travel all around Europe to test the latest supercars and provide you with photos and videos of our drives. Besides the events and cars that we have lined up, we are also keen to share some behind the scenes updates with you in this live blog.
Check back regularly for the latest news and new supercar reviews that we are releasing the next 7 days. We start our #SupercarWeek in the United Kingdom where McLaren have a 675 LT waiting for us at Silverstone. From there our journey will take us through five countries and see us visit half a dozen manufacturers.
Live Blog
Update: Friday, 24 July 8:15 am
In the last three days we spend 30 hours+ behind the wheel! Today is the last day of GTspirit Supercar Week and we have one more car to go!
Here are some of our highlights from the past couple of days!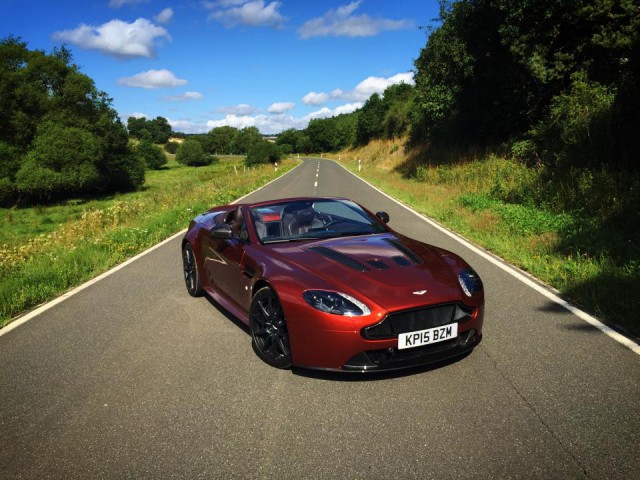 Update: Wednesday, 22 July 1:15 pm
Supercar Week continues, today we have a new addition to our convoy – a Ferrari California T! Be sure to check out our Instagram for mini action videos of today's adventures!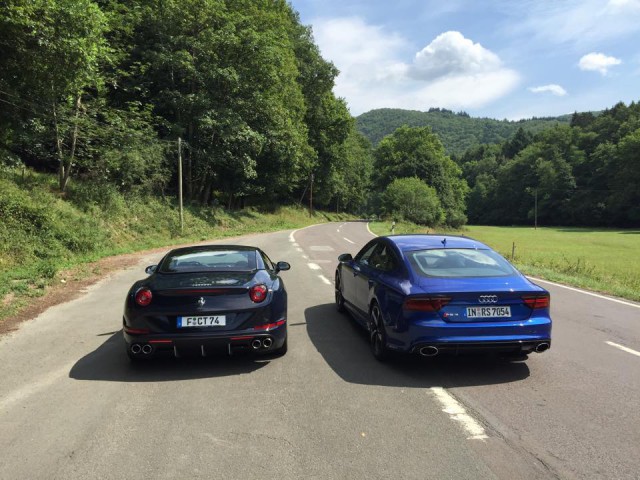 Update: Tuesday, 21 July 16:15 pm
We have arrived in Stuttgart after driving from Switzerland via Austria in our blue Audi RS7. Here we visited Mercedes-Benz HQ where we were were met by a white Mercedes-AMG GT, we took it for a few laps before taking back our RS7 for a new destination in Frankfurt to pick up our photographer. Supercar Week continues…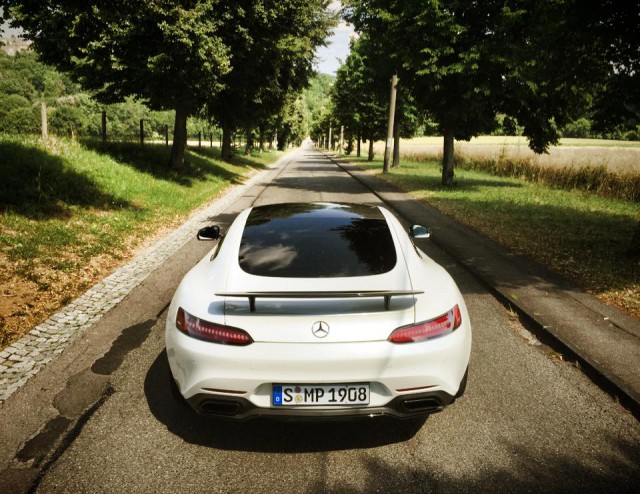 Update: Tuesday, 21 July 12:10 pm
Welcome back to the GTspirit Supercar Week Live Blog which resumes after a long weekend break. Today we are in Switzerland driving a blue Audi RS7. Our destination is Stuttgart. There is more to come but for now enjoy these shots as we prepare to bring you the rest!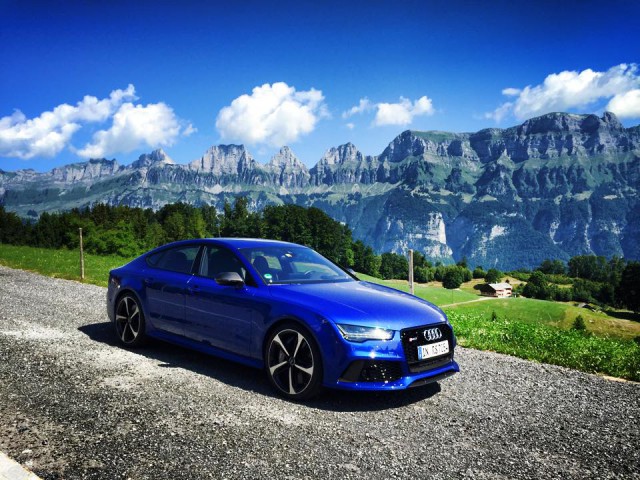 Update: Saturday, 18 July 12:10 pm
I had some connection issues last night but we are back with a new update! I really had a blast at the Algarve yesterday. From São Bartolomeu de Messines to Salir I took the recently resurfaced N124 – a great road to make the V10 in the R8 howl. From Salir I headed North to California – a town so small that it can't be found on Google Maps.
The beautiful road from Salir to Ameixial is an absolute dream and a secret tip. On the 20 mile journey we saw exactly one biker and one cyclist that was it. Apart from a handful of houses the canyons are deserted and towards Ameixial you are rewarded by some incredible views over the surrounding hills and valleys.
Back to Faro we took one of our other favorite roads in Portugal: the N2! This road features a never-ending combination of corners. And again there was hardly any traffic besides the occasional tourist in a rental car. The R8 V10 was incredible especially with the performance mode set to dry.
I arrived at the airport in Faro with a sweaty back and a painful face from smiling the previous two hours!
Update: Saturday, 18 July 12:02 pm
We woke up once again to the new Audi R8 V10 Plus and drove it around Algarve – the southernmost part of Portugal and an area we know very well and previously visited with the BMW M4 and C63 AMG. The area is blessed with some amazing mountain roads and hardly any traffic. For now, take a look at these pictures we took while on the short road trip. Don't forget to check our Instagram for action videos! We are returning our R8 V10 Plus shortly and fly back to Germany. We have a lot more to tell and show in a few hours!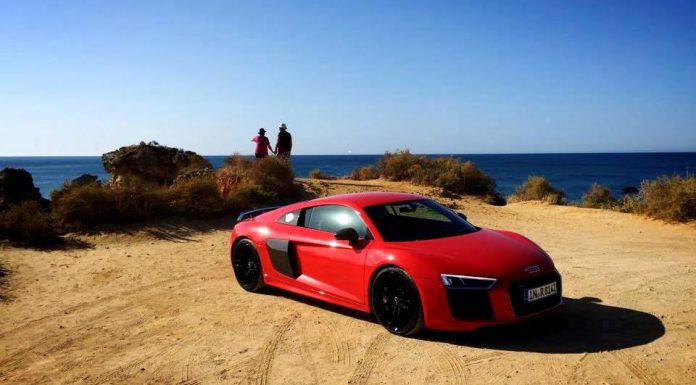 Update: Saturday 18 July 08:35 am
Good morning Portugal!
Update: Friday 17 July 21:45 pm
Just went out in the new Audi R8 V10 Plus through the hills around Portimao Circuit. The contrast with the McLaren is quite clear – naturally aspirated V10 vs turbocharged V8. The high revving V10 howls and pops like no other. Coincidentally our R8 V10 Plus has the same color combination as our McLaren 675 LT from this morning. Now we are getting ready to drive some night laps at Portimao Circuit in the R8 V10 Plus.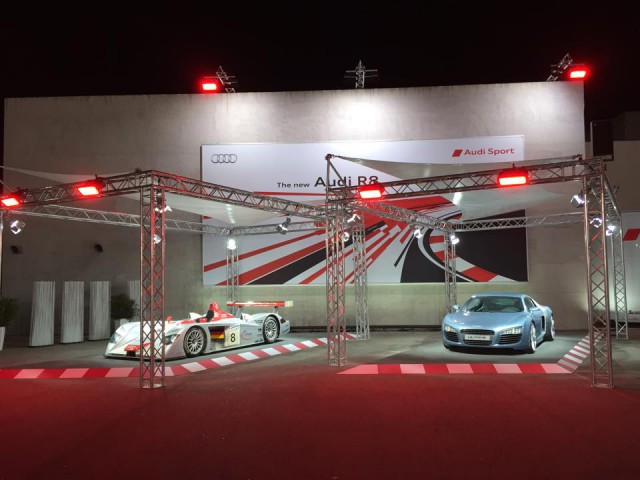 Update: Friday 17 July 14:50 pm
I made it! Following the queue for check-in I went ahead to another desk with a piece of paper to buy some extra legroom. Afraid I might not even make it to the gate in time I rushed upstairs to security – where another 30 min queue awaited me. Stay clear of Luton if you can!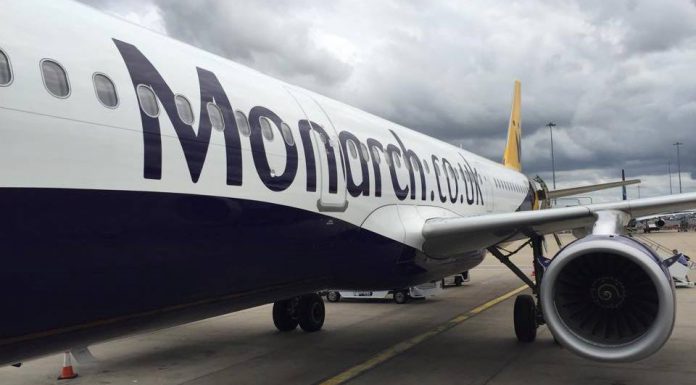 Security done boarding actually went quite smooth and I'm in the Airbus A321 scheduled to depart for Faro shortly. I just prepared a bunch of photos and videos for our Instagram channel so go check it out!
Update: Friday 17 July 13:10 pm
Just arrived at Luton and ready for my first Monarch Airlines flight. Online check-in didn't work so I expect a long queue. I can hardly believe there are still airlines that operate like they did in the 1980s but Monarch sure is such an airline. One queue down two more to go!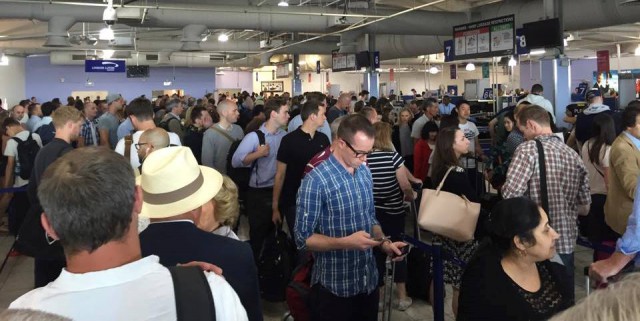 Update: Friday 17 July 12:10 pm
I just came back from a street lap and again I can't say much yet but I had proper fun! Due to a last second navigation command I missed the exit back to Silverstone and extended the route by 15 minutes. Not necessarily a bad thing but I got to rush to London Luton Airport now to catch a flight to Faro.
Update: Friday 17 July 11:10 am
I just went out in the McLaren 675 LT on the North loop of Silverstone circuit and I can't say too much as I signed an embargo – expect our review around midnight on Tuesday – but wow! The 675 LT is not for the fainthearted! Maybe my choice to have a full English breakfast this morning was not ideal. Now I'm off to test the 675 LT on the streets!
Update: Friday 17 July 8:55 am
Just arrived at the airport and I'm desperately in need of a napkin to wipe the drool of my face. Inside the box at Silverstone not one but two McLaren F1 GTRs were waiting for me. Both valued over 10 million pounds these cars are so special and rare that one can only dream of seeing two at the same place, let alone driving them. Today I will have to live with seeing them; meanwhile, McLaren has lined up five 675 LTs in different colors for us to drive.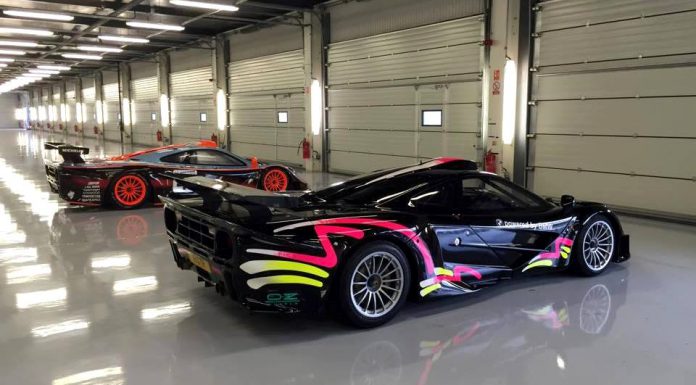 Update: Thursday 16 July 22:10 pm
I safely arrived at the hotel near Silverstone where McLaren put a 675 LT and 650S on display in the garden. They also organized a little BBQ and explained the background behind the 675 LT and improvements over the 650S – those are plenty I can tell you.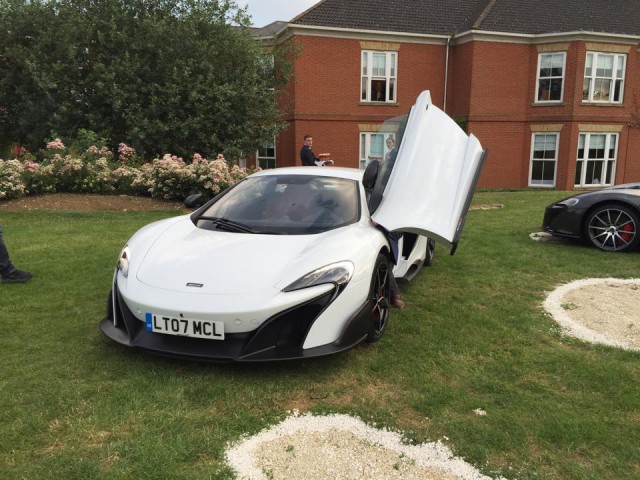 Unlike what you might expect in the UK it's not raining but a bit cloudy with some sun. Not a bad time to be in the UK at all, earlier today in Germany it was about 36 degrees so I'm happy to be here. Tomorrow morning I will have an early start and go to the race track about 8am.
With all the details about the 675 LT in mind, my anticipation for tomorrow is high and I can't wait to get behind the wheel.
Update: Thursday 16 July 14:34 pm
I'm waiting for my flight from Munich to Birmingham for the start of the GTspirit Supercar Week. Anticipation is rising for all the supercars we will encounter this week. I'm particularly looking forward to drive such a mix of cars in the next 7 days – RWD vs AWD, naturally aspirated engines vs turbocharged engines and Italian thoroughbreds vs sophisticated English GTs.
One thing which all cars have in common – they pack over 560 horsepower and are among the most desirable cars on the road today. Keen to tell you all about our plans but on the other hand I like to keep a few surprises. Off to catch my flight now – follow us also on Instagram for the latest photos and videos from the road!