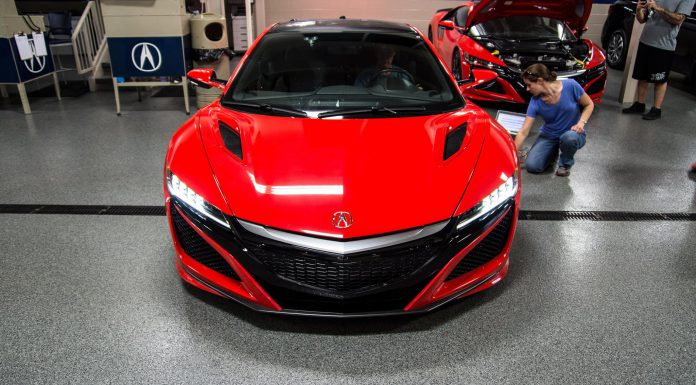 The Acura NSX (called the Honda NSX in markets apart from North America) is a mid-engined sports car developed by Honda. The first generation of the NSX came up in 1990 and Honda had taken input from Aryton Senna for the production of the car.
However, the Acura NSX was phased out in 2005 before Honda announced a successor in 2007.
After years of testing and unveiling of prototypes and concepts, the second-generation NSX was launched at the Detroit Motor Show 2015. It has been produced in Ohio, United States by engineers from Honda and Acura.
The 2016 Acura NSX features a 3.5-liter twin-turbo V6 engine that will combine with three electric motors to produce 550 hp. The car will be mated to a 9-speed dual-clutch automatic transmission that will transfer the power to all the wheels of the car.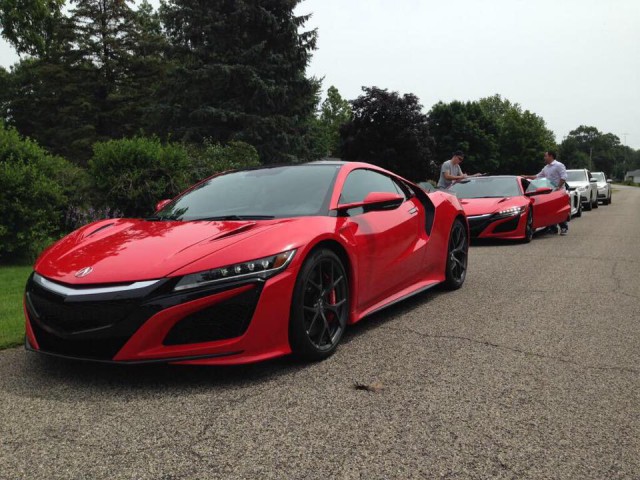 While car enthusiasts are looking forward to seeing the Acura NSX take the roads, the team at Muller Acura got a sneak preview of the vehicle during the Acura NSX Tour.
In the pictures above are the first two production Acura NSX units from Ohio. These two cars are being driven around the US used to gather "real-world data" of the Acura NSX (from NVH to acceleration and braking).