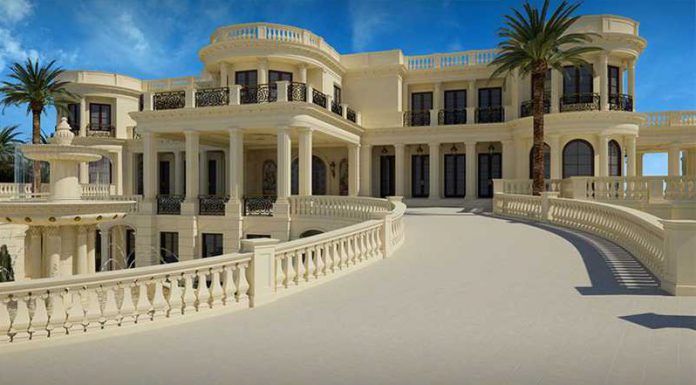 One of the most expensive properties in the United States has just hit the market in Pompano Beach, Florida. With a price firmly set at $139 million, the house is unsurprisingly massive and fit for a king and queen.
The house offers 3881 square metres of living space and includes 11 bedrooms as well as a barely believable 17 bathrooms. It also includes a staircase that reportedly cost $2 million as well as a selection of 22K gold finishes to really add to the luxury and exclusivity of the house.
Elsewhere is a 26 foot 3-tier water fountain, a plunge pool, a 4500 square foot infinity pool with LEDs, a putting green for any gold fanatics as well as a 30 car garage providing ample space for even the most expansive car collections.
Additionally, the house features the first IMAX cinema commissioned for private use that is wide enough for 18 seats.
The house is believed to be in the final stages of construction.
[Via James Edition]