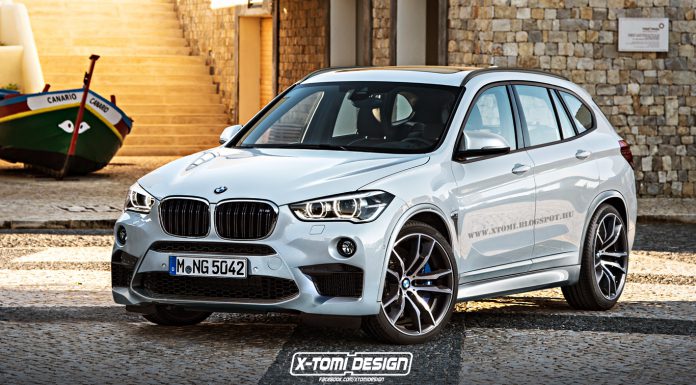 As it stands, the Audi RS Q3 and Mercedes-AMG GLA45 hold somewhat of an oligopoly over the performance-oriented compact SUV market. However, BMW has hinted that it could soon join the party with an M branded variant of the new X1.
Previously, BMW has confirmed that all of its models could receive M versions throughout their respective production runs. For the X1 however, the German marque is remaining tight lipped if an X1 M model will be created. Insider sources on the other hand, claim that the car is inevitable.
While speaking with Motoring at the European launch of the new X1, a source from the X1's powertrain development team said "There's certainly a place for this [in the line-up], but at the moment we cannot confirm such a model. We know our competitors' offerings, of course, and we know our buyers would love an M model, but at this point it's too soon to say [if such a model is under development]."
If an X1 M is created, it is unclear what engine it would use. The 3.0-litre six-cylinder turbo engine of the M235i isn't a possibility due to the traverse-mount configuration of the new X1. That leaves the marque's B48-series 2.0-litre turbocharged four pot which could be tuned to deliver in excess of 300 hp, around the same as the Audi RS Q3 yet a way off the insane GLA45 AMG.
[Via Motoring]