When competing with Red Bull Racing in Formula One, the best factory cars Mark Webber was able to drive were Infinitis. Now that he races with Porsche in the World Endurance Championship, the Australian grand prix winner has already sampled some of the German marque's most potent cars, including the 2016 911 GT3 RS. Most recently, Webber had the chance to drive the brand new Porsche Boxster Spyder.
Webber had the chance to drive the Boxster Spyder from his house just outside Aylesbury in the United Kingdom to the Silverstone race track. The German marque understandably followed Webber's journey keen to hear his comments about the most potent ever Boxster.
Discussing the car, Webber said "You have to get the basics right. It doesn't matter how much performance a car has if the driving position is terrible, or the seat doesn't hold you properly. This is perfect: the wheel is the right size and shape and has no buttons on it. I need them on my 919, but not here. Nothing is more complicated than it needs to be; everything is designed to let you focus on the driving, and that's what matters."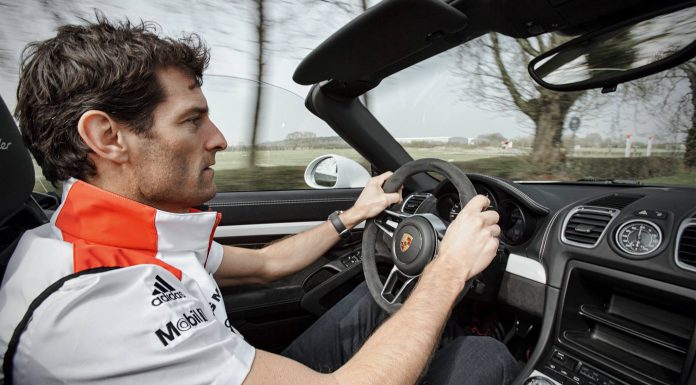 To make the journey even more noteworthy, Webber also had the chance to drive the classic Porsche 550 Spyder at the Porsche Experience Centre based at Silverstone. Despite being from an entirely different era than the new Boxster Spyder, the 550 Spyder actually provided the inspiration for the new car.