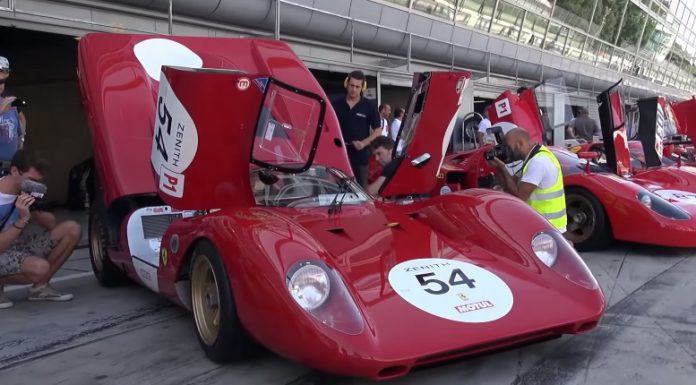 Modern racing cars are dramatically different than their forebears. Not only are modern Formula One cars significantly quieter owing to their use of forced induction and electric motors, but the current fleet of class-leading endurance racers are also rather quiet compared to race cars of yesteryear.
[youtube]https://www.youtube.com/watch?v=LWyZImr1qRo[/youtube]
Certainly one of the loudest and most impressive endurance race cars from the 1960's is the Ferrari 312P. Just three examples of the Italian monster were produced in 1969 and thanks to a natural-aspirated 3.0-litre V12 engine, the car absolutely howls unlike any other modern supercar.
One example recently hit the famed Monza circuit and as you could imagine, it really sent heads spinning!