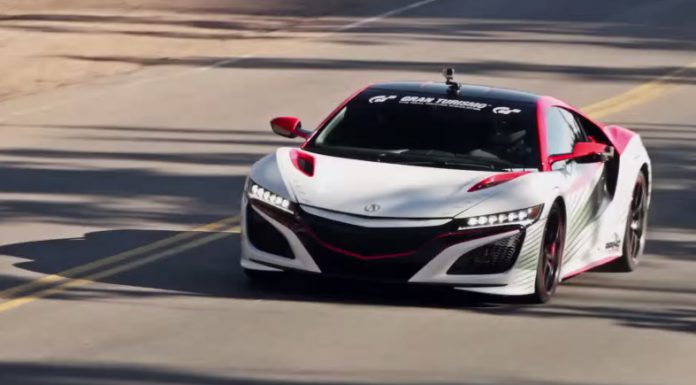 At the recent Pikes Peak International Hill Climb 2015, the latest generation Honda NSX was named as the official pace car. During its duties, it of course ran up the famous 'Race to the Clouds' course given spectators a chance to see the new Japanese hybrid sports car in action for the very first time.
[youtube]https://www.youtube.com/watch?v=mKnBDVgZqc0[/youtube]
Fortunately for the vast majority of us who were unable to be on the mountain for the race, Honda filmed the NSX's run up the mountain thanks to a selection of fixed cameras and even a helicopter filming from above.
Throughout the vehicle's pace car duties, it was driven by senior manager of American Honda Public Relations and former Pikes Peak competitor Sage Marie.
Engine wise, the 2016 Honda NSX makes use of a twin-turbocharged 3.5-litre V6 engine. The 3.5-litre engine is then joined with an electric motor at the rear while a nine-speed dual-clutch transmission sends the power to the ground.