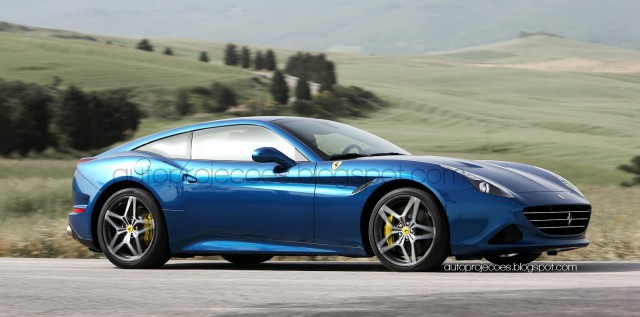 The design of the Ferrari California, even in newly updated 'T' guise, has always been debated and will probably forever be questioned. After all, it's front-engined and convertible design make it unique within Ferrari's model range so it of course looks unlike any other car from the Italian automaker on the market.
In order to give us an idea of how the California T could look in Fastback guise, AutoPorojeccoes has created the following rendering. The main point of difference between the California T pictured and the real thing is its fixed roof and extended tailgate stretching back to the sports car's high tailgate.
What do you think of the result?