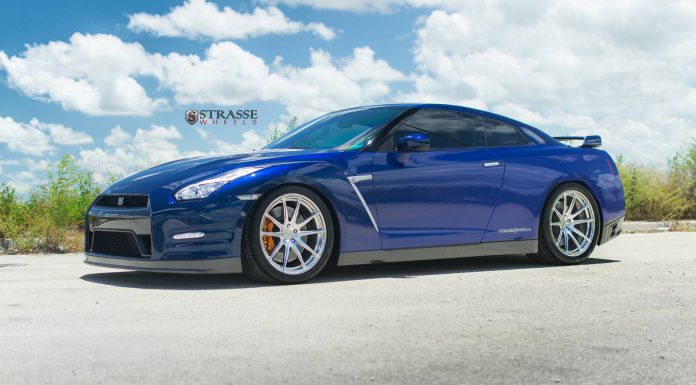 In the world of Nissan GT-Rs, the colour blue is exceptionally rare. As the following GT-R shows however, the Japanese sports car looks truly incredible in Deep Blue Pearl even more so when installed with a set of Strasse Wheels.
These wheels are the SV5 Deep Concave Monoblock and feature a brushed aluminium finish completed with highly polished barrels. They measure 20×10 at the front and 20×12 at the rear and also include weight reduction pocketing.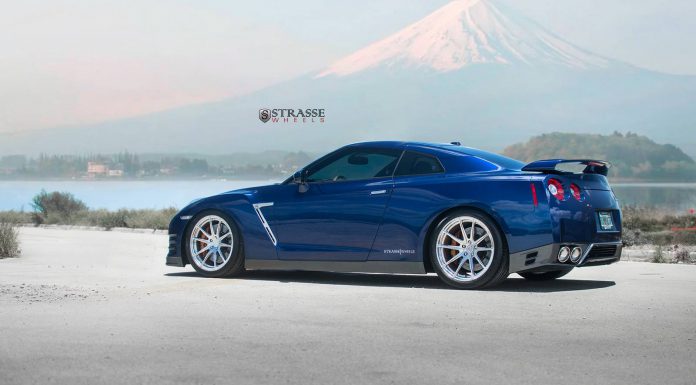 The aluminium finish of these wheels works perfectly with this GT-R thanks to its matching aluminium door handles, aluminium side air vents and the silvered exhaust tips.