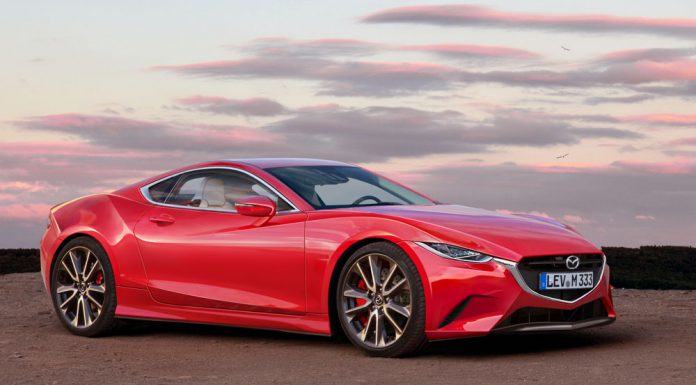 Talk about a successor to the famous Mazda RX-7 isn't new and unsurprisingly, much of the talk about the car remains unconfirmed. Nevertheless, the rendering above does show how the new Japanese sports car could look if it ever sees the light of day.
It is suggested that a new RX-7 is being developed to coincide with the 100th anniversary of the company in 2020. It is also suggested that the new RX-7 will use the same chassis architecture as the small MX-5 meaning it will also be front-engined and feature rear-wheel drive.
While recently speaking with Autocar about the model, Mazda refused to confirm the existence of a new RX-7 project. Kenichiro Saruwatari, vice-president of European R&D, did confirm however, that Mazda keeps a 30-person staff of engineers whose sole job is to work on rotary engine projects. Saruwatari went on to suggest that those 30 engineers were currently working on a project for the firm's 100th birthday.
While enthusiasts are hoping for the return of the iconic RX-7 moniker, Mazda may shy away from using the name. Instead, Mazda is reportedly toying with the idea of using the RX-6 name as a way to position their new car as a smaller, purer sports car. The marketing advantage of badging the car as a RX-7, however, may be too good to pass up.