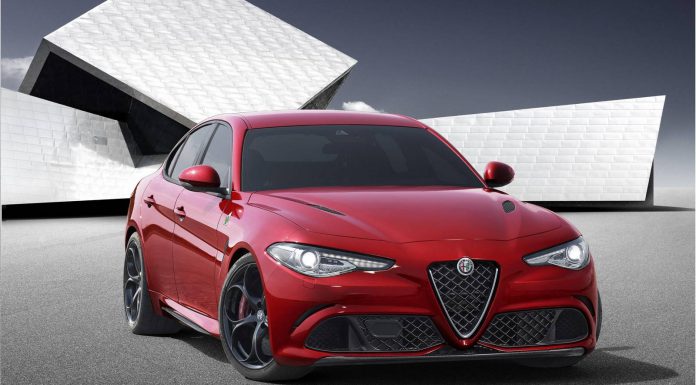 Generally when an automaker unveils a new model, it will do so with the entry-level variants which will sell in the highest numbers. For the Alfa Romeo Giulia however, the Italian marque has only so far revealed it in range-topping QV specification. Additional versions are on their way however.
The chief engineer of the Giulia, Philippe Krief has confirmed that a range of new engines for the Giulia will be unveiled at the IAA Frankfurt Motor Show 2015 in September. While specifics about the other available engines haven't been offered, Krief did reveal that both a four-cylinder and diesel V6 are likely.
"There will be other engines of course. We will show these engines in Frankfurt," he said. Responding to a question about a possible four-cylinder model, he added "Probably. And we are package-protected for V6 diesel, we can install it in the car and after we can decide whether to put it in or not."
In Giulia QV guise, we know that the car's Ferrari-derived twin-turbocharged V6 engine delivers 510 hp therefore making it significantly more powerful than the 425 hp BMW M3 and slightly more so than the Mercedes-AMG C63 S. Thanks to this power, the car sprints to 100 km/h in just 3.9 seconds.
[Via Car Magazine]