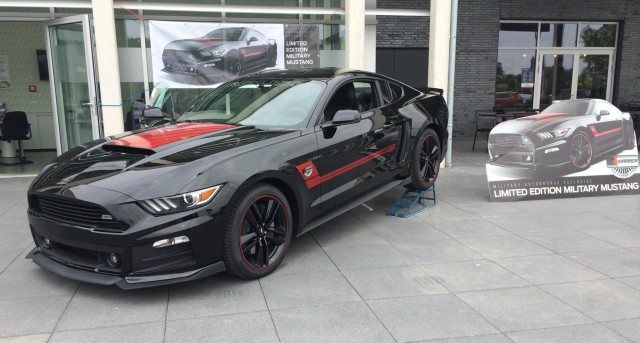 The team at Roush recently headed to a couple of military bases in Germany to show their support for the OMSC Warrior program. Additionally, the Roush Warrior T/C Mustang made its debut during the trip as a special edition of the Roush Mustang created specifically for veterans and active military personnel.
Compared to other versions of the sixth-generation Mustang which Roush offers, the Warrior T/C can be finished in either black or red. If red is chosen, a selection of matte black accents are also found across the muscle car while gloss black examples are adorned with bright red elements. Both are exceptionally eye-catching and more than worthy of wearing the fabled Roush badge.
The most powerful version of the existing Mustang which Roush offers is its Stage 3 package equipped car. It sees the car's standard 5.0-litre V8 engine joined with a 2.3-litre TVS supercharger from Roush. When combined with a new exhaust system, the latest and greatest Roush pumps out 670 hp and 545 lb-ft of torque.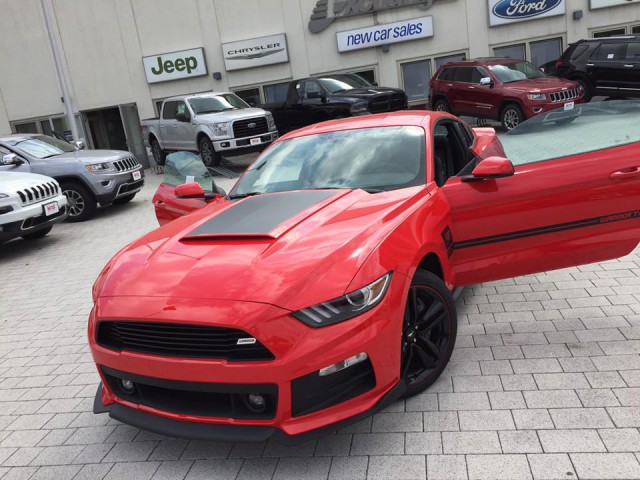 Alongside the engine and exhaust modifications, the 2015 Roush Mustang Stage 3 has been fitted with single-adjustable coilover suspension but a 3-way adjustable system is also offered. Elsewhere, the Roush Mustang Stage 3 is adorned with an aggressive and bespoke bodykit incorporating new front and rear bumpers and fascias as well as a bonnet featuring a prominent power dome.