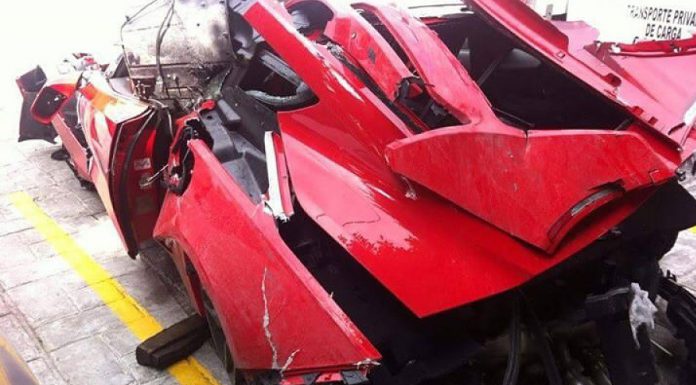 A brand new, 2015 Chevrolet Corvette has been destroyed after a high speed crash in Mexico City, Mexico.
It is claimed that this Corvette was rear-ended at high speed which explains the almost unbelievable carnage suffered to the rear of the American sports car. From some angles in fact, the rear is no longer identifiable as a Corvette and simply a mass of twisted, torn and shredded body panels.
Rubbing salt into the wound is the fact that this Corvette has also sustained damage to the front end where it inevitably hit either another car or a guard rail. In fact, one of the headlights and front wheels are missing.
It is inevitable that the car will be deemed by involved insurance companies as a complete loss.