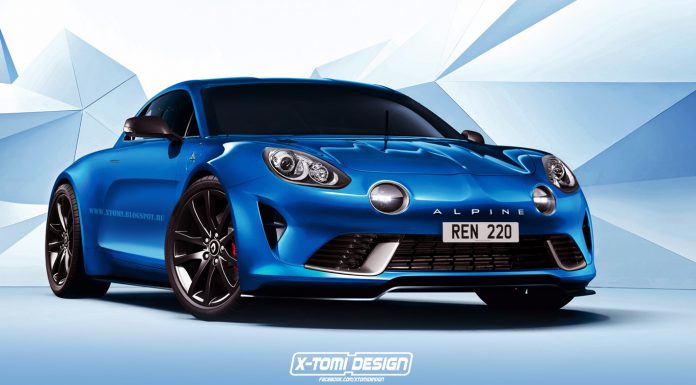 While the Alpine Celebration Concept was just revealed to preview the brand new sports car from Renault's relaunching Alpine brand, it has been confirmed that the car won't reach the market any time before 2017.
The car was previously expected to be unveiled to the world at the Paris Motor Show 2016 next September. However, while speaking with Motoring at the Goodwood Festival of Speed, the firm's boss Bernard Ollvier said that the firm will delay its launch to ensure it is absolutely right.
"We will have only one shot; one shot because when we launch this design, we are not launching one car, we have to launch one car and [the] Alpine [brand]. The future of Alpine is based on this car. So we have only objective today – the success of this [first] car. We are taking into account the feelings of the people who are seeing our show car and so that could change to be sure that at the end the car will be good. So I am not able to make a commitment on the [launch] date.
"[But] Sorry, the date cannot be before [20]17 clearly… And if we need some more [time] to realise the success of the car, we'll take it. The main point is to be sure our car will be absolutely perfect," Ollvier said.
According to the most recent reports, the Alpine sports car could utilise a 1.8-litre turbocharged engine delivering upwards of 300 hp in its range-topping specification.
[Via Motoring]