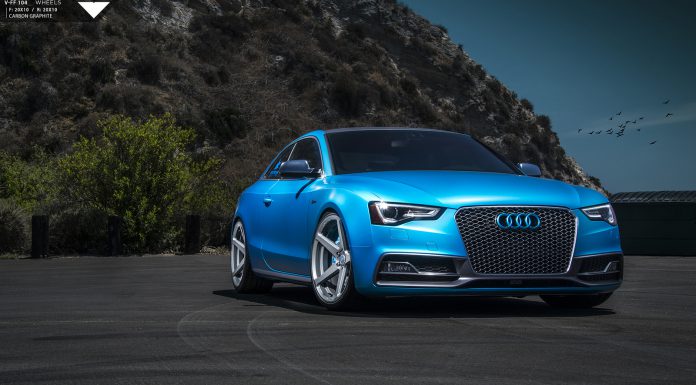 When you think of the Audi S5, chances are you immediately imagine a sporty coupe which combines elegance with performance and luxury. Due to the vehicle's rather understated design, one would be hard pushed to ever call the S5 'bold' or 'outlandish'. The following S5 which Vorsteiner recently got its hands on however, is certainly both of those things.
Unquestionably the most noteworthy element is the bright blue paint scheme and the matching blue front Audi badge. In an effort to complement the eye-catching exterior finish, Vorsteiner has installed a set of their V-FF 104 Flow Forged Wheels.
The wheels may feature a simple five-spoke design but they work well with the design of the Audi S5. Additionally, blue brake calipers help to ensure that the S5 is as impressive as possible.