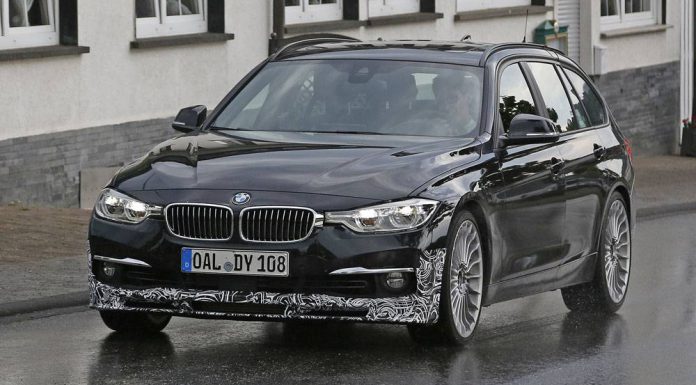 The upcoming facelifted Alpina D3 has been spied in the midst of testing for the very first time. The current D3 just so happens to be the world's fastest diesel car in production and the facelifted model will take inspiration from the recently facelifted BMW 3-Series on which it's based.
From the following spy shots, it is apparent that the refreshed Alpina D3 will adopt subtly modified front and rear bumpers as well as the new headlight and taillight units sported by the 2016 model year 3-Series. Beyond these tweaks, everything is expected to remain the same when the facelifted D3 hits the market. That's certainly no bad thing however.
Under the bonnet of the current D3 and the facelift model will be a 3.0-litre six-cylinder diesel engine borrowed from the 3-Series. Thanks to a new air intake, larger intercooler, new exhaust manifold and a stainless steel exhaust system, the car pushes out 350 hp and 700 Nm of torque. Consequently, it can sprint to 100 km/h in 4.4 seconds as well as a 278 km/h top speed.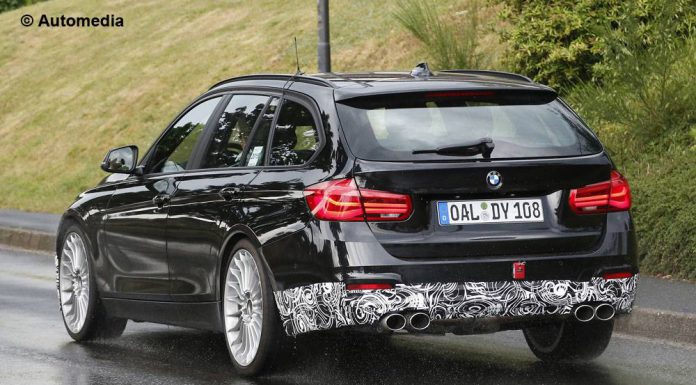 Beyond the engine modifications, the D3 can be distinguished from other 3-Series models thanks to sport-tuned suspension, high-performance braking system with aluminium calipers as well as a bespoke set of alloy wheels.