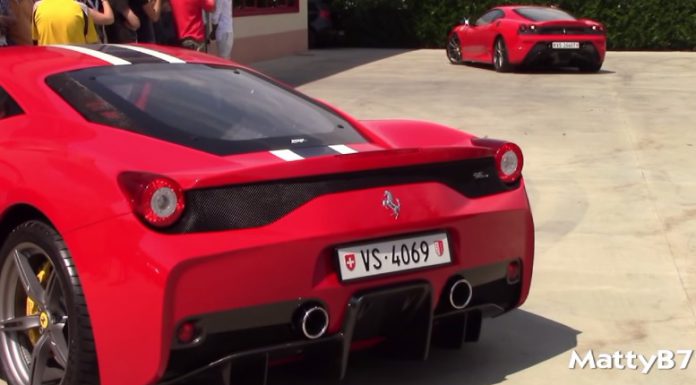 Despite being separated by six years, the Ferrari 430 Scuderia and 458 Speciale share a very similar philosophy. Both cars represent the firm's most hardcore models and are based around popular mid-engined V8 Ferrari models. As the following videos shows, the two sound equally impressive but which is better?
[youtube]https://www.youtube.com/watch?v=HONmy9nWHCM[/youtube]
Interestingly, both the 430 Scuderia and 458 Speciale included in this video are installed with exhaust systems from X-OST. So while they may not be stock, they do at least feature very similar exhausts and sound undeniably potent.
The Scuderia features a 4.3-liter V8 engine that can deliver 502 hp and allows the car to reach 100 km/h in less than 3.6 seconds. It has an electronically limited top-speed of 319 km/h. On the other hand, the 458 Speciale boasts 597 hp from its 4.5-litre V8 engine. Consequently, it can do 0 to 100 km/h in three seconds, which is 0.4 seconds faster than the 458 Italia as well as a 325 km/h top speed.