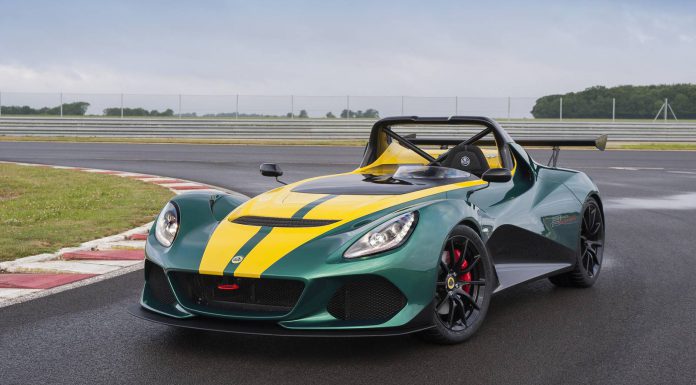 Under the helm of new chief executive Jean-Marc Gales, the future of Lotus is looking as bright as ever. With a plethora of new variants and models released recently, most notably the Evora 400 and 3-Eleven, Lotus is broadening its customer base and that's only set to continue in the coming years.
When recently speaking with Top Gear, Gales revealed that he is already planning a plethora of new models for the small British automaker. Arguably of most significance will be the much-rumoured Lotus SUV due to hit the market in 2019. However, Gales also confirmed that an Evora 400 Roadster is on the cards.
Discussing this, Gales said "There will be an Evora 400 Roadster, with twin carbon fibre roof panels that stow in the front and weigh just 3kg each."
It is inevitable that from a mechanical standpoint, the Evora 400 Roadster will remain the same as the coupe. Consequently, it should feature an uprated version of the Evora S's supercharged 3.5-litre Toyota V6 engine now delivering 400 hp, a 16 per cent increase. Torque in the coupe is 410 Nm and the British marque has confirmed it will sprint to 96 km/h in just 4.1 seconds and on to a top speed of 300 km/h.
Additionally, Gales revealed that he is already planning an even more insane model to follow on from the just-introduced Lotus 3-Eleven. In fact, Gales said that in two years, he plans on unveiling the 4-Eleven.
[Via Top Gear]