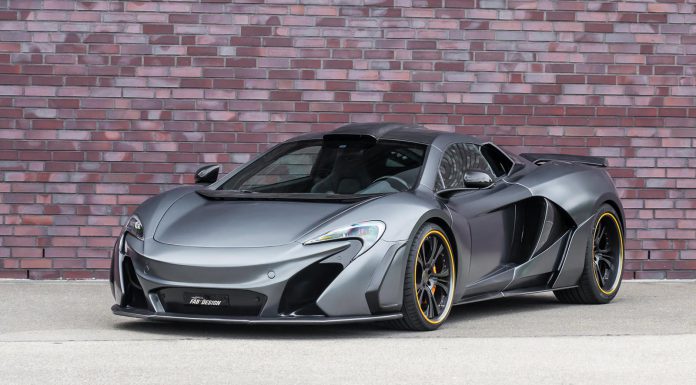 FAB Design is no stranger when it comes to creating incredible outlandish cars and the latest McLaren 650S the tuner has worked on is absolutely no different.
The following 650 is characterised by a brand new front bumper incorporating revised air intakes and a different lower splitter. The new front fascia also includes an overhauled grille. Elsewhere, this FAB Design McLaren 650S features a large roof scoop providing cool air for the British supercar's 3.8-litre twin-turbocharged V8 engine.
Other modifications include flared front and rear wheel arches, a large rear wing, different taillights, a bespoke exhaust system, new rear bumper and a custom diffuser. Completing the incredibly ferocious look are special wheels.
Beyond the visual modifications, the Swiss tuner's aforementioned exhaust system has managed to increase power from the 650S to 700 hp and 533 lb-ft. As a result, the car can rocket to 100 km/h in a mere 2.9 seconds.