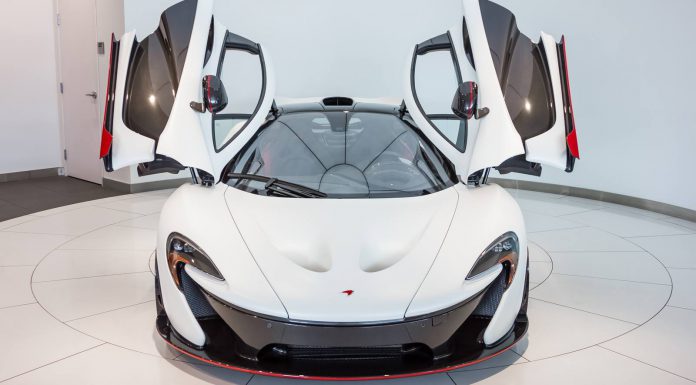 McLaren Newport Beach in the United States recently took delivery of a sensational new McLaren P1. As with many other P1s which have been delivered to the leading McLaren dealership, this particular P1 is unique from all other examples of the British hybrid hypercar.
Overall, this P1 is painted in satin pearl white and like most other P1s, incorporates a plethora of gloss carbon fibre parts. These include the front splitter, front bumper, doors, underside of the rear wing and the aggressive diffuser. A set of matte black 10-spoke wheels have also been installed and cover up the bright red brake calipers.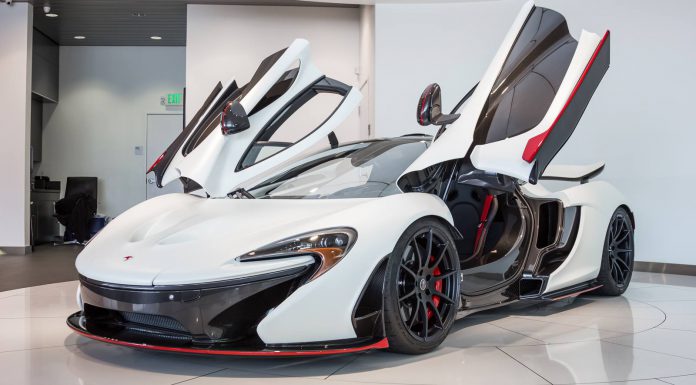 The key point of difference between this McLaren P1 and all others are the various red accents it features. The front splitter for example includes a red pinstripe as do the side skirts and accents on the rear diffuser. The classy red touches are carried through to the interior particularly with the red seatbelts.