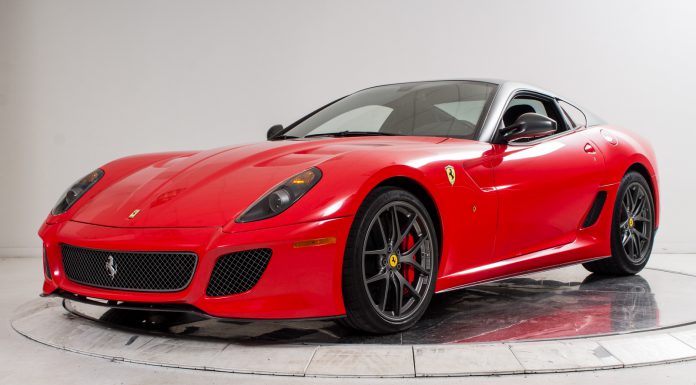 An absolutely stunning 2011 Ferrari 599 GTO is currently up for sale courtesy of Ferrari-Maserati of Long Island for the cool price of $749,000.
This particular 599 GTO is painted in Rosso Scuderia and features gorgeous gunmetal grey wheels over red brake calipers. The obligatory yellow Scuderia Shields are also featured as are yellow Cavallino centre caps. Elsewhere, carbon fibre is featured across the rear mirrors while a matte black roof also adds to the appeal of the Italian supercar. Black badges then finish off the look.
Mileage wise, the car has travelled just over 4000 km meaning its screaming V12 has only just been broken in. Rather amazingly, Ferrari claims that the 599 GTO shares more components with the track-only 599XX than it does the 'standard' 599 GTB.
Just 125 examples of the 599 GTO were created for the U.S. market and as with other Ferrari models to be adorned with the GTO badge, prices are likely to skyrocket in coming decades.