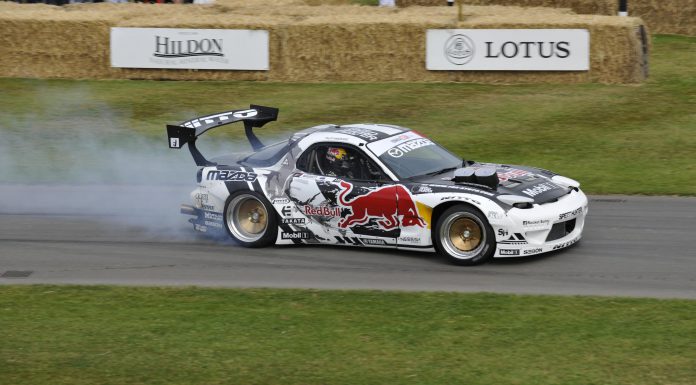 This year's Goodwood Festival of Speed 2015 has proved particularly incredible thanks to the inclusion of a drifting class for the famous event. The headline for the class was unquestionably 'Mad Mike' with his truly insane widebody Mazda RX7 drifter.
[youtube]http://www.youtube.com/watch?v=7EPAm9PsbsQ[/youtube]
As the following video and pictures show, Mike's car control over his RX7 is second to none. While the Goodwood hill climb isn't overly suited to going sideways, the RX-7 has managed to put on an insanely smoky show for attendees at Goodwood this year. Beyond his driving skills, the RX7 he's been piloting is amazing in its own right.
[youtube]http://www.youtube.com/watch?v=MkyPO8oq2mM[/youtube]
Also at Goodwood this year, Ken Block has been in attendance making runs in a range of cars including the new Ford Focus RS but most importantly, his Ford Mustang 'Hoonicorn' from Gymkhana 7!