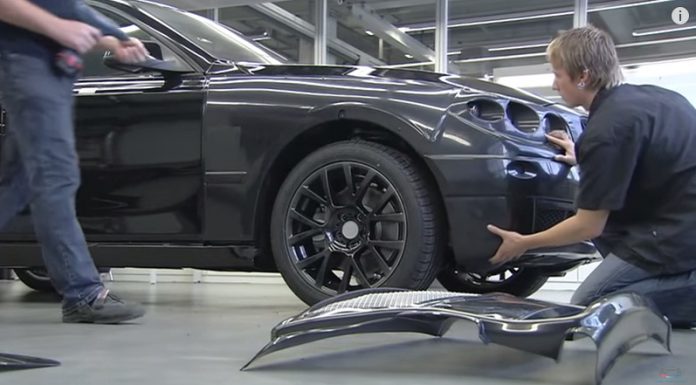 Have you ever wondered how the world's leading automakers disguise their upcoming models? Well, the following video will show you how BMW camouflaged the 5-Series Gran Turismo when it was being developed.
[youtube]https://www.youtube.com/watch?v=uaccjXcPc3Q[/youtube]
Typically, car manufacturers initially disguise their new models will heavy cladding which completely covers the often dramatically redesigned body panels underneath. As testing and development progresses, these added panels are often removed leaving the production-spec body then wrapped in skin-tight black and white camouflage.
This video shows how BMW designed the exterior cladding for its 5-Series Gran Turismo tests mules on the computer before simply drilling them into the standard fenders of the car to disguise the vehicle's new look. Additionally, 3D stickers are often applied to test mules to throw-off spy photographers trying to get a sneak peek at the cars before they are revealed.