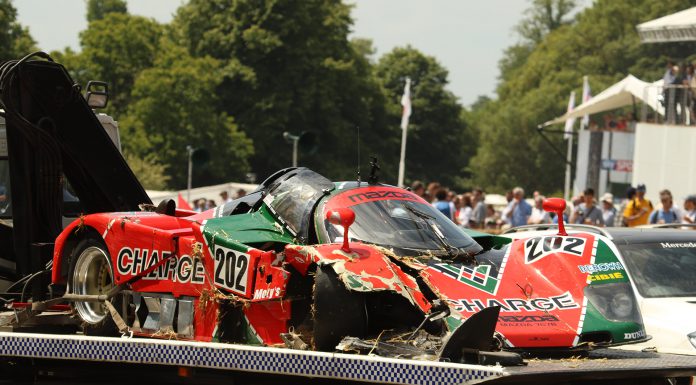 This year's Goodwood Festival of Speed 2015 has already seen a rare and expensive Mazda 767B significantly damaged after the endurance prototype crashed during a timed lap up the famous hill climb.
When taking a right hander, the 767B understeered off the road and into the hay bales. While the hay inevitably absorbed some of the impact, the damage sustained to the Japanese racer is still quite extensive.
The brunt of the impact was taken by the right front corner of the 767B with the expensive front end being wrecked. Additionally, the right front quarter panel has been destroyed with damage also suffered to the side skirts. Due to the force of the impact, even the large rear wing fell off.
The 767B made its racing debut at the 1991 430km of Suzuka. It is believed that there are just three in existence with a further two 'standard' 767 models upgraded to 767B specification.
[Via Jalopnik]