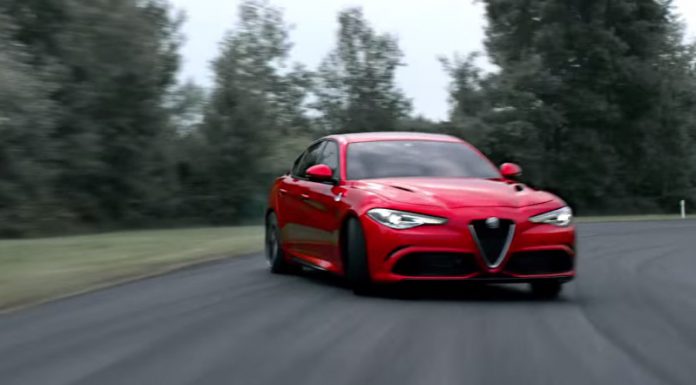 The first official clip of the brand new Alfa Romeo Giulia has just been released. As the Italian firm's first sedan since 2009, it is little surprise why Alfa Romeo is promoting the Giulia so heavily.
[youtube]https://www.youtube.com/watch?v=ttktBQHOndg[/youtube]
The car featured in the video is the range-topping Giulia Quadrifoglio Verde and while the clip has strangely been sped up, it does showcase the car's bellowing exhaust note for the first time. The engine may use forced induction and be Ferrari derived, but it sounds completely unique and unlike any other V6 we've heard.
In Quadrifoglio Verde spec, the twin-turbo V6 delivers 510 hp therefore giving it significantly more power than the BMW M3 and even the Mercedes-AMG C63 S. Thanks to this power, the car sprints to 100 km/h in just 3.9 seconds.