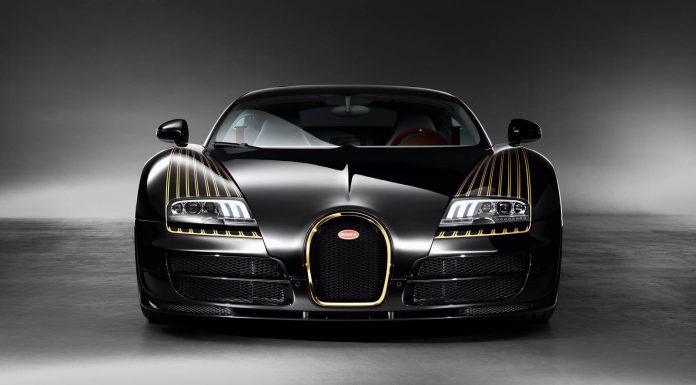 Set to be unveiled sometime next year, the Bugatti Veyron's successor, tentatively dubbed the Chiron, has been in development for over four years. To ensure that it eclipses the unrivalled Veyron in every way, the Bugatti Chiron is set to be significantly more powerful, quicker and faster.
For starters, we know that the Chiron will feature the same basic quad-turbocharged 8.0-litre W16 engine as the Veyron. However, boost will be increased and at least two of the turbos will be electrically driven units. As a result, the new French hypercar should pump out 1500 hp and consequently be capable of hitting 100 km/h in just over 2 seconds before topping out at over 450 km/h. The revised seven-speed dual clutch transmission and all-wheel drive system featuring torque vectoring will also aid in achieving these numbers.
The car will be based around the same carbon fibre architecture as the Veyron but it is reported that over 90 per cent of the parts will be brand new or revised. These new parts will be both stronger and lighter in an effort to ensure that the Chiron weighs less than the Veyron.
In the cabin, Automobile Magazine reports that the Chiron will be more spacious than its predecessor. Additionally, outward visibility should be improved while a revised driving position will also be adopted.
[Via Automobile Magazine]