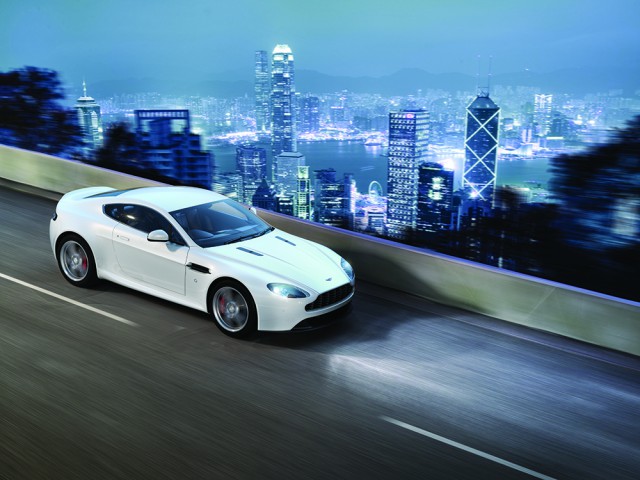 For the 2016 model year, the Aston Martin Vantage and Rapide S models have received a number of upgrades alongside the new DB9 GT.
Both the 2016 Vantage coupe and Roadster models are now offered with different colours (Cinnabar Orange and Ultramarine Black) as is the 2016 Rapide S. Furthermore, the AMi II infotainment system has been installed to the refreshed models in line with the more powerful Aston Martin DB9 GT. One of the most important new features of the revised infotainment system is real-time power and torque readouts.
In the cabin, the 2016 Vantage is available with a range of revised trim packs with Royal Mint, Spicy Red, Copper and Deep Purple stitching also now available. Wrapping up the inclusions for 2016 are different wheel designs.