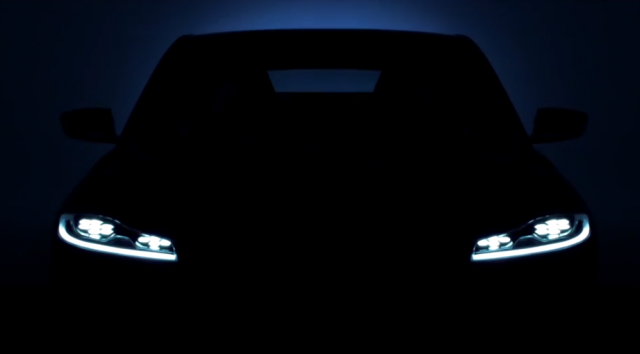 A brand new teaser video of the upcoming Jaguar F-Pace crossover has just been released.
The video reveals that the F-Pace will look very similar to the C-X17 Sports Crossover Concept which debuted at Frankfurt in 2013. As a result, it will feature sleek and aggressive headlights and taillights which bare similarities to other models in Jaguars range. While the teaser clip doesn't provide any further styling details about the car, Jaguar claims that the F-Pace will provide "exhilarating performance, intuitive technology and class-leading practicality".
[youtube]https://www.youtube.com/watch?v=iym1DiWkU90[/youtube]
Beneath the skin, the road-going Jaguar F-Pace will ride on the same aluminum architecture as the XE. It will also be available with similar engines including a selection of petrol and diesel four-cylinders possibly utilising forced induction in the form of twin-turbochargers in top-specification. Thanks to the lightweight architecture, it is hoped the F-Pace will weigh less than the Porsche Macan, its main rival.
The Jaguar F-Pace will represent the British marque's ongoing push to better rival Mercedes-Benz, Audi and BMW follow the recent introductions of the latest-generation Jaguar XF and the all-new compact XE sedan.
As for the F-Pace, it will debut in production-spec at the IAA Frankfurt Motor Show 2015 in September, two years after the concept was revealed.