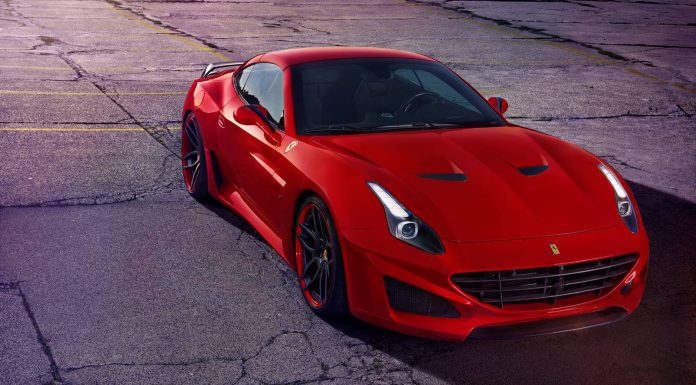 German tuner Novitech Rosso's tuned version of the Ferrari F12, the F12 N-Largo, gained considerable attention following its debut. The widebody aftermarket kit makes the twelve-cylinder grand tourer even more imposing and gives it the performance boost to back it up, and now it's also available for the California T.
The California T N-Largo features much of the same aspects as the F12 N-Largo. The body has been widened by 11 centimeters thanks to new lightweight carbon fiber body panels, which were designed with help from German designer Vittorio Strosek, the same man behind the various Koenig-tuned widebody Ferraris of the late 80s and early 90s.
Three-piece forged wheels measuring 21-inches out front and 22-inches out back fill the flared wheel arches and are shod in sticky Pirelli P-Zero rubber.
Many of the added exterior bits to the California T N-Largo are functional. The restyled front bumper features larger side air intakes to help cool the front brakes and reduce lift, and the carbon fiber rear diffuser produces additional downforce at speed. The new rocker panels also help smooth turbulent air as it moves over the rear wheel arches and the small rear spoiler, improvements which were made in the wind tunnel.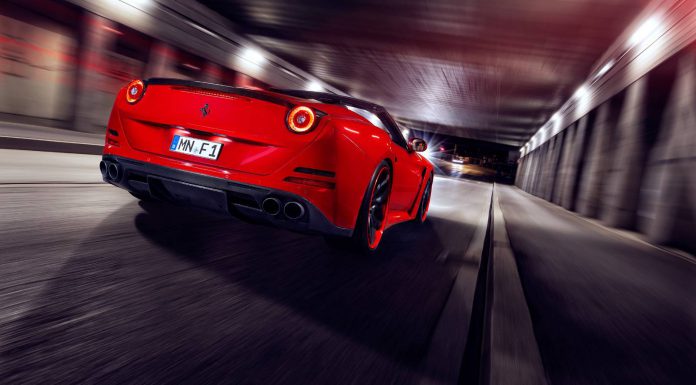 Novitech Rosso didn't restrict its improvements to the exterior. Under the hood, the California T's 3.9-liter twin-turbocharged V8 received two 'N-Tronic' engine management computers with recalibrated mapping and a full stainless-steel high-performance exhaust system, bumping output to 668 horsepower from 7,400 and 871 Nm at 4,750 rpm. As a result, the N-Largo will accelerate from 0-100 km.h in 3.2 seconds and reach 325 km/h.
Other improvements include Novitech Rosso sport springs, which lower the ride height of the California T by about 35 millimeters from stock, and a Novitech Rosso-developed front suspension lifter system. Custom interior touches are also available in nearly any desired color at the customer's request.