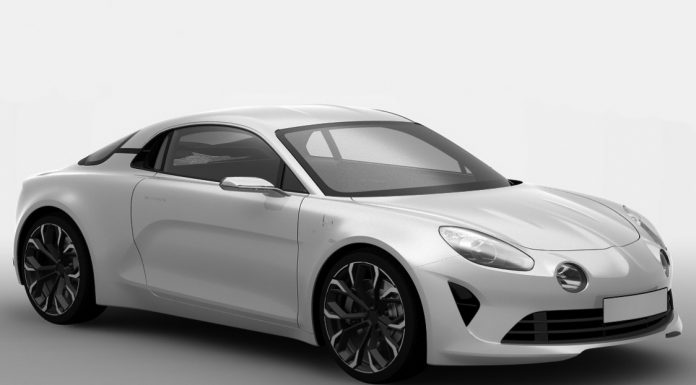 Reportedly official patent images of the upcoming production-spec Alpine sports car have leaked online. These images come just over a week since the Alpine Celebration Concept debuted at the 24 Hours of Le Mans.
It is suggested that these images were filed with the World Intellectual Property Organisation in December 2014 and they show a car clearly resembling the Celebration Concept but with a host of new features to make it suitable for the street.
Most notably, the road-going Alpine sports car features oval-shaped LED headlights as well as centrally mounted fog lights. Additionally, new air intakes and wheels are featured as are different wing mirrors. The rear-end of the Alpine can be distinguished from the Celebration Concept due to its central exhaust rather than the side exhausts of the concept. Additionally, the concept's rear wing has been removed while a simpler and more restrained rear diffuser can also be seen.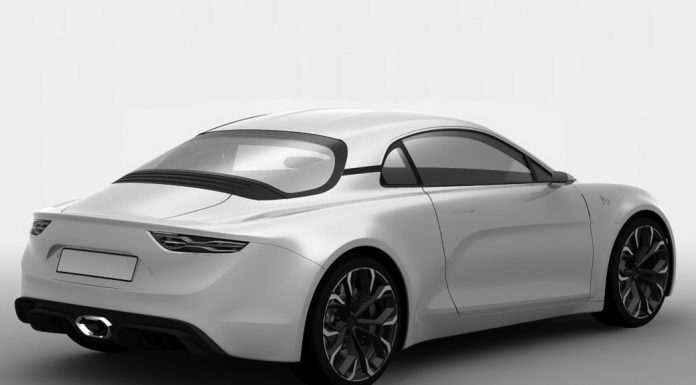 Beyond the design, not much is known about the car. Rumours suggest that it will produce around 250 hp as well as rear-wheel drive. It would be logical if that power is provided by an engine already in use by Renault.