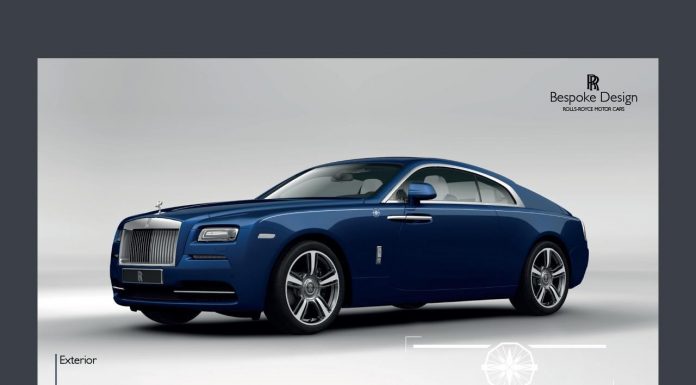 The first details and images of the brand new Rolls-Royce Wraith Porto Cervo have just been unveiled. The car will soon debut at the British marque's Summer Studio in Italy where it gets its name from.
The Wraith Porto Cervo is predominately noteworthy for its bright blue exterior paint finish as well as the white coachline. The exterior then features a selection of brushed aluminium and chrome elements to add to the exclusive and luxurious feeling of the expensive British coupe.
The cabin of the Rolls-Royce Wraith Porto Cervo then features a selection of Arctic White and Navy Blue leather components. Additionally, the finest wooden trim from Rolls-Royce can be found stretching across the dashboard, parts of the centre console and the inner door panels.
Beyond the special styling features, the Wraith Porto Cervo features the same twin-turbocharged 6.6-litre V12 engine as the 'standard' Wraith. Consequently, it provides 624 hp and 590 lb-ft of torque and is enough to propel the car to 100 km/h in 4.4 seconds.
A mere three examples of the Rolls-Royce Porto Cervo will be created.